For most students who make it to college, college move-in day will be a first step towards tasting adulthood. Unfortunately, college move-in day is usually hectic. The long lines, crowded residence halls, and heat can be daunting.
That is why we have combined a few tips to help you move into your dorm room and make your move-in process seamless.
What Should I Expect on Move-in Day?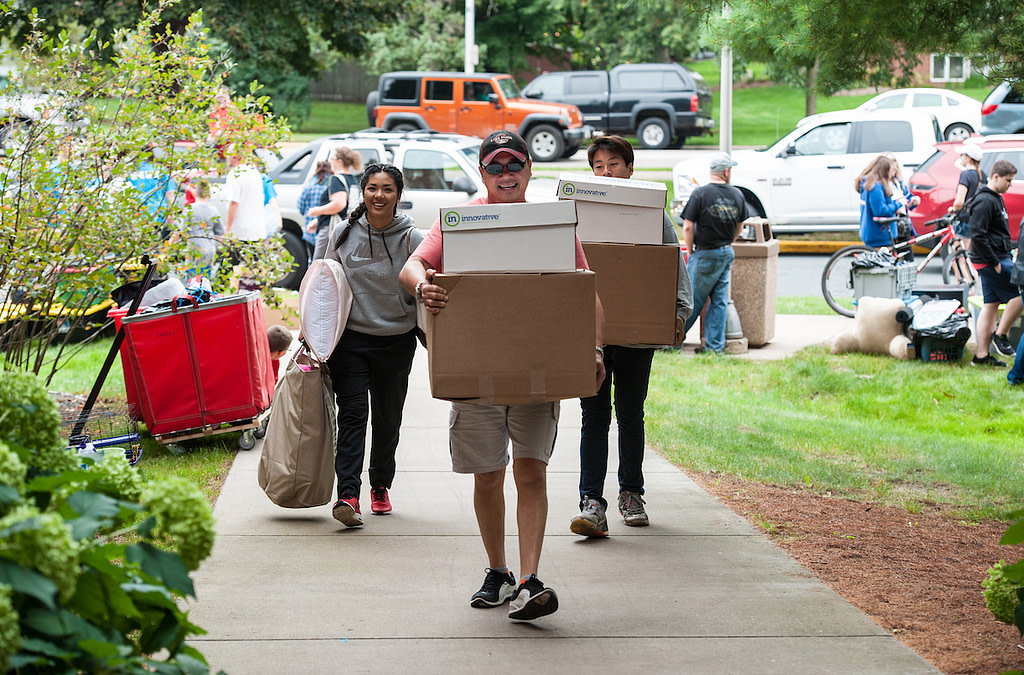 Image source: uwrf.edu
There are a lot of things to expect on move-in day. However, the downside to that is how overwhelming it can be. Therefore, there are a few major issues you should be prepared to handle when move-in day comes.
Firstly, expect to be separated from your parents. With all the commotion, crowd, and long lines, there is a good chance you will lose your parents. Apart from that, it might also be that they will have a different schedule to attend than yours.
Secondly, you should also expect to be assigned to many events. Move-in day is full of events that you will have to attend. Make sure to attend each of the events and be on time. It would help if you also considered taking notes to go over after you get settled in.
Lastly, expect lots of tears. It is super normal for there to be a few tears between you and your family and closest friends. However, you are about to experience a very exciting and new adventure.
Here are some more great tips for sticking to when you move into your college dorm room.
Move-in Day Tips
1) Preparation
Before moving to your new dorm room, ensure to be prepared. You can do that by starting to pack at least two weeks before you move out. Also, remember that many dorms have limited space regardless of where the college is located.
Therefore, a thorough packing list will be helpful. However, packing light could be better, especially if the dorm room has limited space. After settling in, you could always get more stuff since you will be there for an entire year.
Packing everything you own might not be a good idea, and it might be a struggle to resist the temptation. This is why a packing list will be adequate.
2) Coordinate With Your Roommate
Getting to know your roommate before college move-in day is beneficial. Most colleges will let you know who your roommate is beforehand. You can always communicate and agree on the color scheme for your shared room.
Additionally, you can also plan to divide essentials and decide who brings what on move-in day. This could drastically lower your moving costs and save you some money. Furthermore, you can also sort out any special requirements, such as allergies to certain scents.
3) Label And Organize
Labelling will help you be more organized during unpacking. Unpacking can be very messy, especially if you have no direction. Therefore, labelling is important to know what goes where. For example, clothes, beddings, and cleaning supplies should be placed in different boxes and labelled.
When moving to your dorm room, try to avoid packing in cardboard boxes. Instead, use plastic boxes because they are hardy. Then, when unpacking, you can sort through box by box without creating a mess.
Additionally, some college rooms have an apartment layout. Therefore, minimizing clutter will help you clean up later when you have to go room by room.
4) Stick To Your Move-in Time Slot
Moving on campus is a hassle due to the sheer number of college students reporting. Therefore, many colleges assign you a specific time to unload your luggage and settle in. It is imperative you stick to these times to help you get settled as soon as possible.
Knowing the times and sticking to the schedule will help you avoid losing luggage and settling in late. Furthermore, many schools and colleges assign helpers who make the moving, lifting, picking and arranging stress-free for you.
5) Make a Packing List
An inventory of all the items you need is very important. A checklist of sorts that determines how much stuff you get to bring. It is advisable to have different sections in your list for different items.
For example, you can have different sections such as bedding; under it, you can have pillows, blankets and bed sheets. When you do this for each section and then pack using the list, it is unlikely you will forget any item.
It would of course be a big help if you also kept in mind how much dorm room storage is available to you. Pack and shop in relation to the space you are allocated.
6) Bring Help
Moving to college by yourself is not always a good idea. Before you leave for college, ensure to request either family members or friends to help you out. For starters, you will have heavy luggage consisting of dorm items.
You could carry your luggage; however, it would be faster and easier to enlist help. It could also be a great bonding process between you and your best friends and family. Additionally, avoid bringing too many people as you will all end up getting in each other's way.
If you don't need your friends or family to help, you could always enlist a moving truck from a moving company to help you move. It is very helpful if your college is in a far away state like Boston.
What Should I Include In My College Packing List?
Your packing list should contain everything you want to carry to your dorm room including packing essentials. However, here are a few essentials to include in your list that might not seem obvious.
a) First Aid Kit
Scrapes, bruises, and cuts are common even in adults. Bringing a first aid kit is important to nurse the small ailments you will get. Coughs, colds and headaches are part of the list.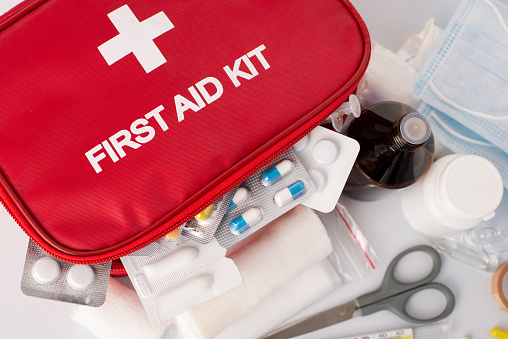 You have the choice of getting a comprehensive first aid kit, or you can get a smaller kit. Either way, as long as you have a first aid box, you should be all set.
b) Door Stopper
While highly underrated, a door stopper is a must-have for when you move in. For starters, keeping your door open will prevent any accidents and collisions with the door. Secondly, an open door will make it easier to bring all your boxes in.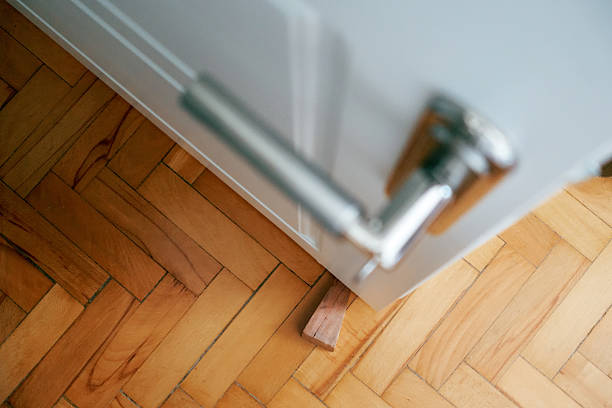 Believe it or not, leaving your door open on move-in day could help you make friends. It makes it easier for people to introduce themselves to you by leaving your door open. Freshman year is an exciting time, and you should make all the friends you can.
c) Water Bottles
After you get all settled in, you will find yourself undertaking many activities. Most campuses are very large. Therefore most of your activities will entail moving about, for example, attending lectures, extracurriculars, etc.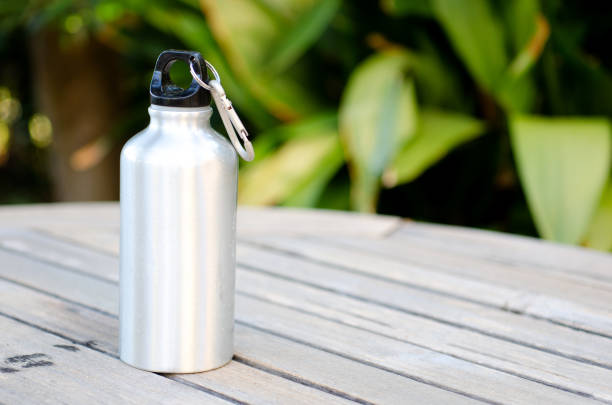 You will always need a water bottle and some snacks for moving about. Additionally, consider getting a hydro flask. They are made to keep drinks warm or cool for the entire day.
d) Tape Measure
A tape measure is a simple yet very helpful instrument. For example, it will help you measure your dorm bed so you know what size mattress you require. You could also measure your curtains area and ensure to buy curtains that fit.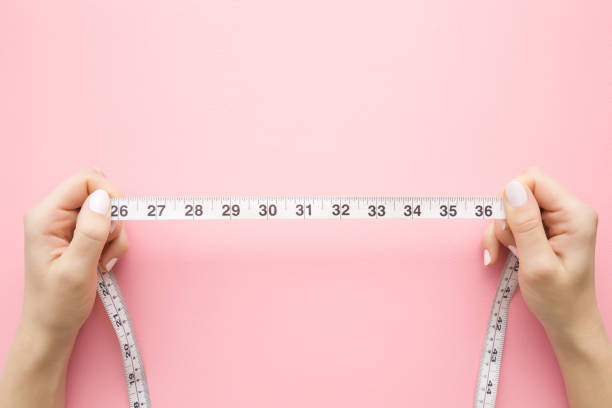 A tape measure will come in handy for every measuring requirement you need. For example, a DIY coffee maker stand could easily be measured using a tape measure.
e) Trash Bags
Trash bags are a necessity. After unpacking, there will often be trash from packaging and moving in and out of your dorm room. Packing a few trash bags will be great for when you clean up.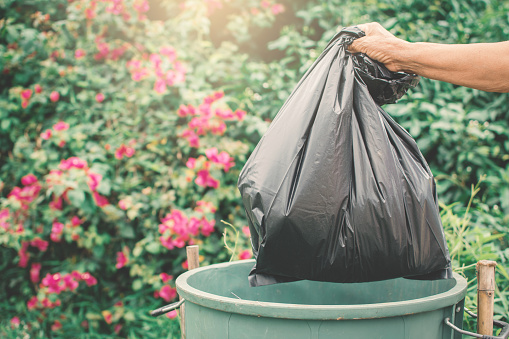 Afterwards, you can throw the trash away and enjoy your new and clean space. Using a trash can might also work. However, trash bags are easily disposable and carry more trash.
f) Paper Towels
Paper towels are a must-have in any situation. For starters, they make drying surfaces super easy. Additionally, they clean up spills very quickly. Finally, they are super convenient at any time. Do you need to clean a dusty desk? Use paper towels.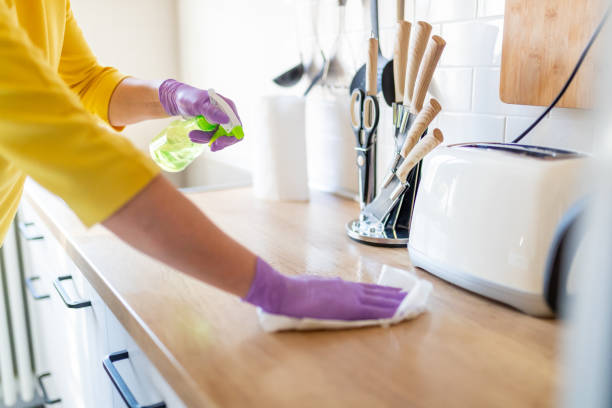 Paper towels also come in handy since you might need to wipe the dust off of everything before settling down.
g) Basic Tool Set
This is super important. A tool set will save you on some labour costs. For example, you might need to hammer a nail in somewhere or even install some wall art. A simple tool set will help with all your wall hangings, hanging curtains, and future DIY projects.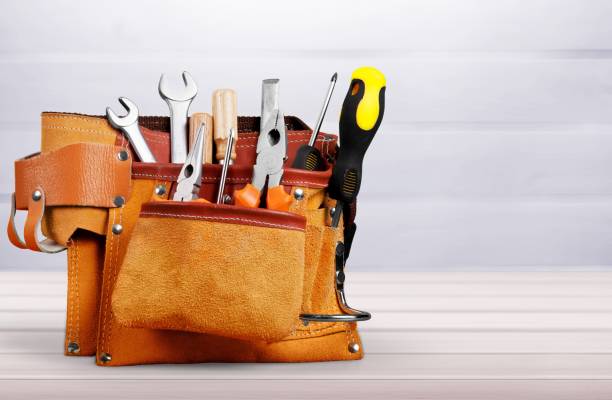 Additionally, a quality tool set is guaranteed to last you for years, even after you are through with college.
h) Command Hooks
Quality command hooks are necessary for dorm life. They stick to walls easily and are also easy to remove. They don't ruin the paint on the walls, which is a bonus. Additionally, there are many things you can hook on command hooks.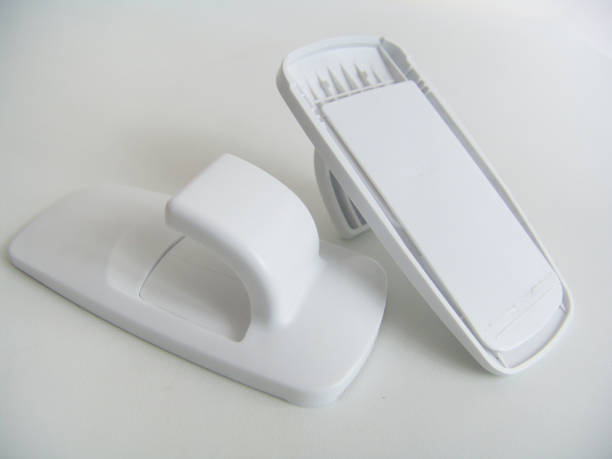 However, it would help if you tried to be super careful with how much you load your command hooks. They usually have a weight limit of 4 to 16 pounds, depending on the size you select.
Tips For Parents
Sending any child off to college is a proud day but also a sad one. Here are some tips on how parents can cope with sending any of their children to college.
i) Keep in Touch
It is super important to keep in touch with the children. However, it is also imperative that you do not smother them with calls every day. However, you can text every day for proof of life. This will allow your child to confidently explore their newfound freedom.
You can also set a specific day and time when you call your child. While this might go against your parental instinct, giving your child time and space is also important.
ii) Get Ready To Advise Them
Your kids never stop being yours. It is very likely that they will always turn to you for advice, even in their adult years. Being away from home and your guidance will cause them to make many mistakes.
However, as their parent, you always have to be ready with age-appropriate advice at any time.
iii) Explore New Hobbies
After your child leaves, you will have the freedom you never had in the past 18 years. It might be time to take up the pottery class you have been putting off. It might also be time to explore other hobbies and spend time with your partner and friends.
You could also go back to school if that's something you want. Travelling the world might not be a bad idea. At this point, no hobby is a bad idea. You have all the time and freedom to do what you never had the time to do.
iv) Keep Their Room As They Left It
While your child might have moved to college, they will also need a place to stay for the holidays and school breaks. They might also pop in for a quick visit. Keeping their room as they left it assures them that they always have a safe space with you.
Additionally, your child might need time after graduation to decide what to do with their life. They might decide to move out of their campus apartment and need a place to stay.
The Bottom Line
You can always count on college move-in day to be hectic. Not to mention it usually happens in August when the heat is at an all-time high. So, to make the process bearable for you and your loved ones, we have outlined some tips in the above sections.
Now, you can dress comfortably for the day, watch your child go into adulthood, take lots of pictures, and relax. Everything usually works out in the end.