Being one of the popular Pacific Northwest U. S. states, Oregon is mostly famous for its numerous ghost towns. And Bend is one of the most popular cities here. It's a small city that is located beside the Deschutes River. It's the largest city in Central Oregon having a low population density.
Bend is recognized as an entrance to outdoor sports, including golf, camping, skiing, white-water rafting, hiking, rock-climbing, fishing, mountain biking, and so on. 
If you are not a Bend citizen, you should know the reasons behind living here. An utterly magical town it is! A multifaceted darling daughter of nature! 
Having all four seasons is rare in Oregon, But You can get a magnificent opportunity to enjoy all of these in the city of Bend. You can feel a comparatively cool and less-humid summer here though it's the sunniest city.
Night in the city is cool and the day is moderate. Frost can be fallen even in the summer. This area is blessed with such a comfortable dry climate. Isn't it great to find such varieties and natural beauties in such a small town?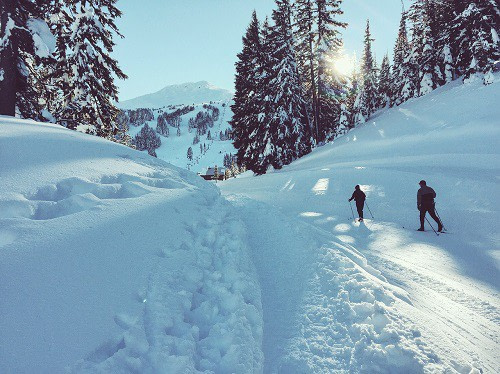 Bend can be a great place for raising your kids with proper safety and truly incredible schools. It's also a very family-friendly place. You can enjoy outdoor recreations with your family. Though you want to visit the Old Mill District for bird watching or check out the beauty of the fresh snow-capped Cascade Mountain, It takes a short time, indeed. 
In case, you are confused about the selection of schools for your kids, you will find here a multitude of schools, both private and independent schools. The 5th largest school district in Oregon is the Bend-La Pine School District.
A major aspect of this town is the intimacy of the residents. They love to spend their free time with friends. Couples also love this place for quality time spending. You can't avoid the appeal of amazing outdoor recreation opportunities.
This is a place where you get real peace of mind. People are very friendly and love to enjoy a remarkable number of events and concerts. You will find such a huge gathering at those events. People are always busy with their family and friends in numerous types of popular recreations.
How do you think about a place where there is no competitive mentality in work and business? Anybody can fall in love with the business community of this area. Here, working people share their ideas among themselves to build-up a stronger economy. 
people are very sports-friendly here. You can't see anyone lonely. Each of them enjoys their time in outdoor adventurous sports with kids and friends. Another reason for loving this resort town is that it's a fantastic destination for travelers and tourists.
Compared to other cities, Bend can be found smaller to you. Besides, it has a less population. It will be awkward if you are from a populous area. You may get a suburb feeling here.
As a matter of fact, you will get a different lifestyle here. Most of the people like to settle here after retirement. You will have to face some difficulties if your work-area is outside the town.
Another fact you have to realize that the cost of living is about 5% higher than the state's average. But it's a fantastic place to settle down if you can maintain your expenses. 
Thinking of settling in the city of Bend, OR?
Yeah! You can definitely think of settling here. It's an incredible place to live-
Both wholesome and kid-friendly.
Adequate private and independent schools for kids.
Friendly business community.
A place containing both natural appeal and historical interest.
A peaceful settling area for retired persons. 
If you plan to settle here, you won't regret your decision. Read the exclusive Bend relocation guide first before deciding. If you have already decided to move, hire one of the Bend moving companies to move you in a day. Don't miss the scope to become a lucky citizen of this magical town.
If you are planning on moving into a new place, taking the time to move your safe by yourself can be really tricky. Here is …