If you are planning to relocate, you need to know that it won't be easy, especially if you have no money or have very little money at hand. Let's face it, with no money saved; you will be at an unfair disadvantage and, at worst, possibly start your post-relocation life. But all is not lost; this post will guide you on how to move out with no money.
Besides, it's not a secret that some people have managed to move to other states without money and made it work. So, for it to work for you, remember that your current situation and potential solutions are all specific. The tips in the guide are general, and we hope they will help you relocate to your destination city with no or less money.
Can you Move Out With no Money?
Research shows that an average American moves at most eleven times in their lifetime, meaning it comes to a time that they have to figure out how to move out with no money. Besides, moving can be costly, especially if you are moving an entire home's worth of belongings, though, on the other hand, it doesn't have to be.
You certainly move out without money by selling unnecessary items and planning thoroughly. For example, get rid of unused clothing, shoes and electronics for quick cash. Besides, look for work and high-paying side jobs while you move so that this isn't your only option, though it is possible to move without money.
When moving without money, keep in mind that every area is usually different; however, cities provide far more amenities and options for those with no money or borderline homeless people. Therefore, we recommend moving to densely populated areas.
Tips on How to Move Out with No Money
1. Do your research
Relocating to a new place without money is a tough decision to make. So, we recommend researching the cost of living in the new place you plan to relocate. This involves the chances of finding affordable housing and employment, among other things.
Image Source: moving.com
The good thing is that there is a free online cost of living calculator to help you evaluate two or more places depending on income and other considerations.
2. Apply for a job in a driveaway company
Luckily, some companies will pay you to drive a vehicle to a new location one way. Besides, car renting road trippers sometimes take one-way travels with their automobiles, leaving them far from their place of origin.
Image Source: jobmonkey.com
Driveaway firms pay personnel to drive these vehicles back to their place of origin on a one-way trip. So, this can be a great opportunity to relocate to a new place while still earning money. Auto Driveaway is one of the most famous driveaway firms. However, you can also find driveaway positions on most job-hunting websites.
3. Borrow a car from your friends 
If you have a friend who owns a car, moving out without money shouldn't be stressful. Borrow the car from your friend and transport your belongings to your new house ( preferably a larger vehicle). And if they allow you to use their car for free and still pay for petrol, the better.
Image Source: thebalance.com
Since you don't have money, you can ask them to pay for the gas and refund them later. As mentioned earlier, a pickup or SUV vehicle will be better. The larger the vehicle, the fewer trips you will have to make. Besides, a large vehicle can travel for long distance.
Conversely, if you have a car, the better; although most tips websites may encourage you to sell it for some thousand dollars, this is a big mistake. Moreover, the car can cost several hundred dollars for gasoline, but it's worthwhile since it provides several benefits.
One of the benefits is that you can use it to move your belongings to the new city. Secondly, you can sleep in the car after relocation until you can get a steady income.
4. Get moving boxes for free.
Instead of buying moving containers or boxes for packing your belongings, you can rely on unwanted boxes from stores, offices and strangers. Go to your local bookshop, grocery store and liquor store; these places have lots of packing supplies. You can also get free moving boxes from fast food restaurants, Coffee shops, and schools.
Image Source: rismedia.com
Furthermore, the U-Haul company runs a "box exchange" web forum to help people find and distribute unused boxes. So, you can try your luck there. Also, you can ask your buddies and loved ones for help; they might have boxes they don't use.
5. Borrow money from your family members or friends
When moving out of your parents' house, the moving costs can be overwhelming. So, we recommend borrowing money from family members or friends. But, first, ensure you create a clear repayment plan so they can help you. There is usually no easy way to ask a relative or friend for money, so a repayment plan will show that you are willing to refund them all the money.
Image Source: Inc.com
Create a loan agreement outlining how much money you require, the interest you are willing to pay, and how much and how frequently you intend to repay the loan. Also, you can explain the penalties for not repaying them on time. And though making a loan agreement require extra work, it will show your seriousness in your request.
6. Create a fundraising page for the relocation
Relocation expenses can be way too much for you, and in such a scenario, we recommend creating a fundraising page. Crowdfunding from relatives, friends, acquaintances, neighbors and even strangers can be a very effective way of getting money for relocation.
Image Source: blog.fundly.com
However, you will need to explain your story on the campaign page and let potential contributors know that the contributions are sincerely appreciated. For crowdfunding, you can consider sites such as GoFundMe, Fundly, FundRazr, GoGetFunding, and Plumfund.
7. Sell all unwanted belongings.
Instead of carrying unwanted items which might increase the moving expenses, we recommend selling them for extra money to help with your relocation. So, go through your belongings and determine what you want to sell and what you want to retain.
Image Source: nytimes.com
You can sell unwanted items online ( such as on Facebook marketplace) or have a yard sale. It's pointless to pack and move household items you don't need. Besides, by selling them, you will reduce your packing load, so moving them will be easier. You can opt for donations if you don't want to sell the items.
8. Relocate to a state with a relocation initiative
Unsurprisingly, some places usually pay you thousands of dollars to relocate there. For instance, West Virginia pays prospective newcomers $12,000 to live there for up to two years, with prepaid outdoor activities such as whitewater rafting and downhill skiing.
Image Source: movinglabor.com
Conversely, Topeka, Oklahoma, Kansas and Tulsa also pay interested new residents thousands of dollars to relocate there. Let us check out the financial incentives that you will enjoy in these places:
Tulsa, Oklahoma – $10,000 for remote workers to move there

Topeka, Kansas – New residents will receive $15,000 in housing support

Northwest Arkansas: Each person who relocates to this place will get $10,000

Vermont: $7,500 for remote workers to move there
9. Move to a place with a low-cost-of-living
High living expenses are among the factors that can make moving out of home with no money impossible. Luckily, some places relieve you of a lot of financial worries. For instance, states such as Indiana, Alabama, Missouri, West Virginia, and Arkansas are far less expensive than the rest of the country.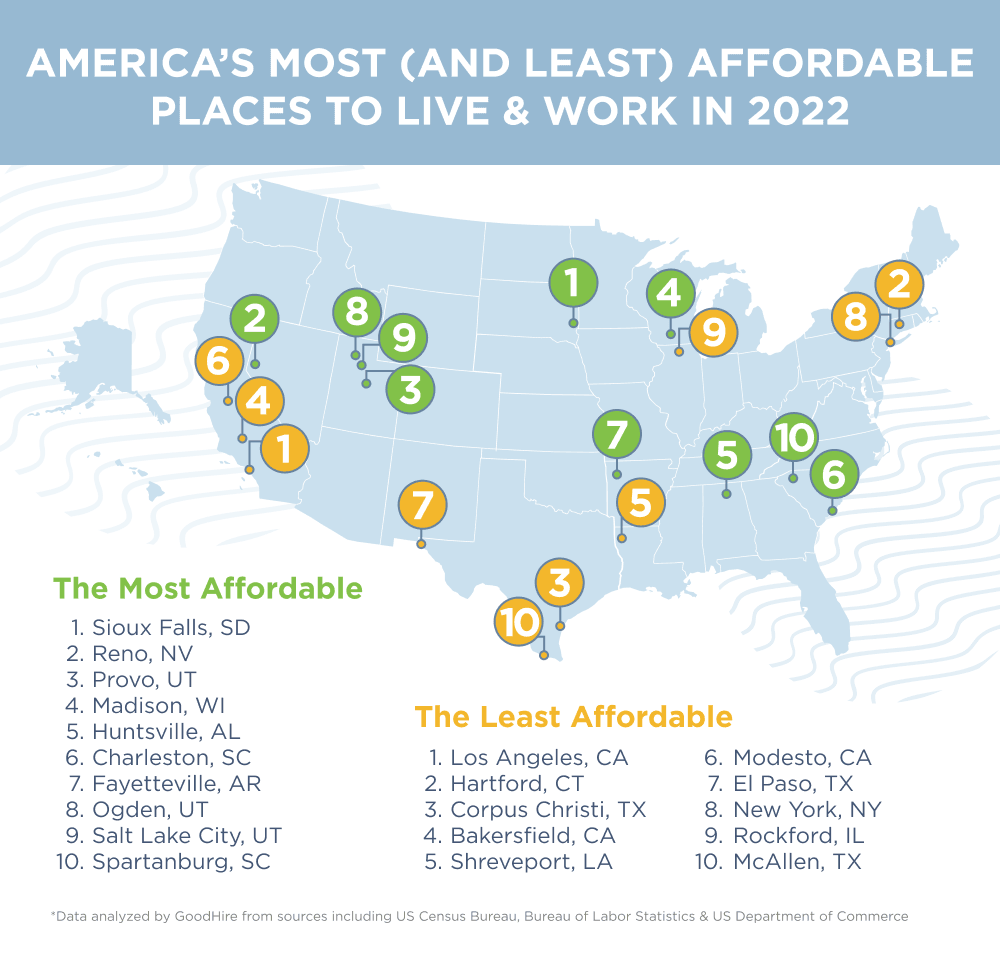 Image Source: goodhire.com
Furthermore, towns such as Ogden, Utah; Provo, Utah; Raleigh, North Carolina; Cedar Park, Texas; Midland, Texas; and Cedar Park, Texas are extremely affordable. You can as well consider the following places:
Winchester, Virginia

St. Paul, Minnesota

Minneapolis, Minnesota

Des Moines (Iowa City), Iowa
10. Couch surf in someone else's house
Though it is a short-term solution, couch surfing will help after moving to a new place since you are broke or on a tight budget. The good thing is that the Couchsurfing app allows you to search for available hosts (commonly known as "couches") in the new city and crash for the night.
Image Source: content.time.com
Another good thing about couch surfing is that it is free. However, this temporary housing is not a practical long-term moving option. Something else that you should note is that in exchange for your lodging, the official Couchsurfing team encourages making a kind gesture for your host, such as volunteering to prepare dinner.
11. Rent a sublease
A sublease usually allows you to ride on someone else's rental contract for a specific period. For example, homeowners and renters sublease their houses when they are gone for an extended period, so they do not lose their homes when they are away. Besides, sublet contracts can continue for weeks or months at a time. So, they are an excellent option if you need to move out quickly and cheaply.
Image Source: investopedia.com
Conversely, there are two types of subleases: short-term and long-term. With a short-term sublet, the original tenant intends to return so that you will stay there until that time. However, the tenant does not intend to return with a long-term sublet contract. As a result, you stay in the house until the lease expires.
12. Be part of a home-sharing program.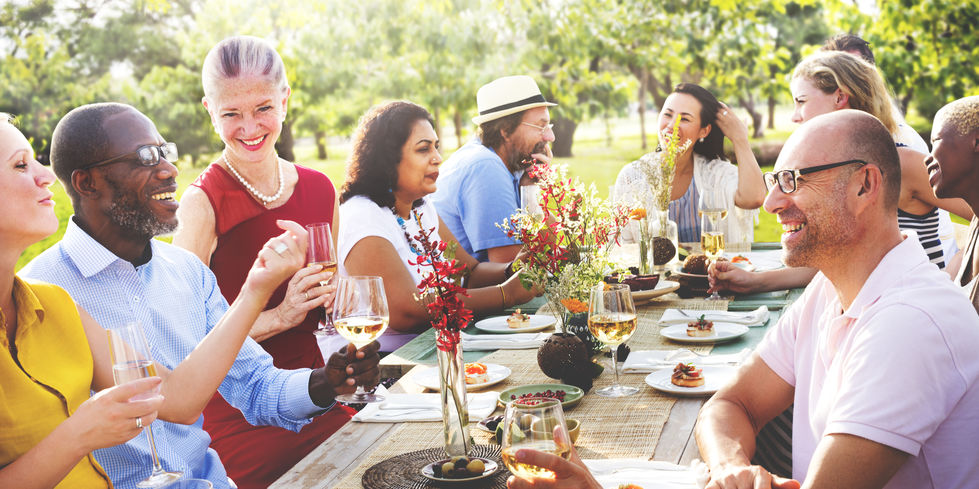 Image Source: affordablehousingtips.com
The good thing with house-sharing is that the program allows you to stay in someone else's home for a reduced or waived rent. So, you'll be saving money at the end. This arrangement is intended for older homeowners needing a little help and younger people looking for cheap (or free) rent. Therefore, you can live in someone else's house virtually free in return for a little help or company.
13. Look for job opportunities.
Since you are looking for a way how to move out with no money, it means that even in the new place to want to relocate to, you won't have money. Therefore, we recommend looking for a job before moving to the new place for financial security. You can look for a job online or consult career service agencies for job advice in the new city or town.
Image Source: roberthalf.com
If you have a job lined up, it will be easier to manage bills and expenses that arise once you relocate and provides you with one less thing to stress about in the coming weeks or months. Besides, look for gig employment such as driving Lyft or Uber to earn extra cash fast, especially if you live in a busy place.
14. Ensure you have a backup plan
Image Source: housemoversingapore.com
Things do happen, and the plans for your housing might fail. So, you must know what to do and where to stay if that happens. Talk with your relatives and friends to see if you can devise a backup plan if you don't have enough money to get by or cannot pay for the housing. Knowing you can crash at a relative's or friend's house can provide some relief while you transition through your relocation.
Frequently Asked Questions on How to Move Out with no Money
1. How do you know you are ready to move out?
If you have done the math on what you need and saved enough money to cover all the expenses associated with relocating, you will know you are ready to move out. Also, you should ensure that you're making enough money to cover your living expenses.
2. Which method of relocation is the least expensive?
You can count on rental trucks like U-Haul and moving containers like PODS. So, if you are relocating nearby, renting a moving truck is the cheapest option (roughly 300 percent); however, be prepared to do a lot of heavy lifting.
3. How much do you need to relocate to a new state?
The short answer is it depends on the state and current financial situation. With that said, $4,000 should be enough for a local move. Conversely, $7,000 is a decent amount of money when relocating from one state to another. It's enough money for all expenses associated with relocating.
Featured Image Source: clevergirlfinance.com