Situated between Washington and California, Oregon is filled with deserts, mountains, evergreen forests, and many rivers. Do you know where Bend, Oregon is located? Bend, Oregon, USA, is located right on the Deschutes River, a great place to live and visit, surrounded by deserts and mountains. Truly a sacred land for world-class outdoor recreation!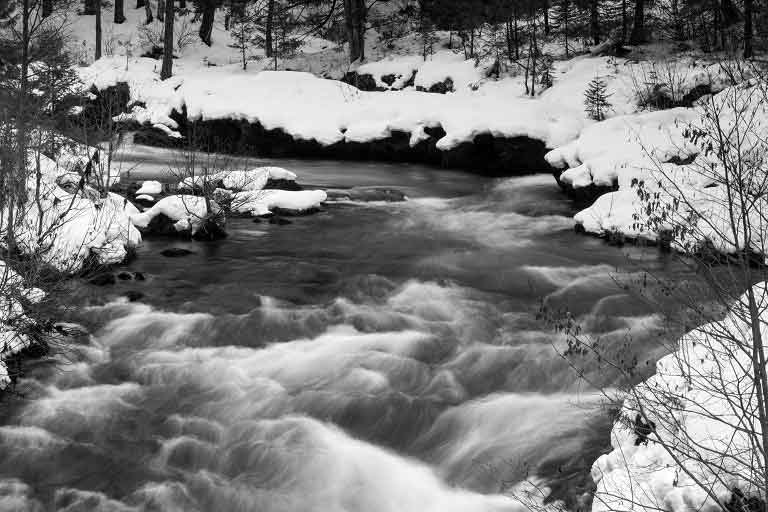 Many nature-loving people visit here every year, attracted by its peaceful nature and attractive mountain ranges. Sunny days, summer months, High desert, trail running, rock climbing, of course, everything makes Bend a resort town, and visiting Bend is worthwhile at the same time.
Your family will enjoy living the Bend life while relocating here. Bend has enough facilities and services to serve you as long as you need. So, your life in Bend, Oregon, can expect numerous reasons for satisfaction.
Facts to Realize While Moving to Bend, Oregon
Before moving to Bend, do you know what's it like to live in Bend, Oregon, as well as living in Bend, Oregon, pros and cons? So now, what do you know about Bend, Oregon? 
How big is Bend, Oregon? How many people live in Bend, Oregon? How much snow does Bend, Oregon get? Is Bend, Oregon, an excellent place to live? What is Bend, Oregon, known for? How much rain does Bend, Oregon get?
Check out this Bend relocation guide. It's going to enrich you with lots of Bend, Oregon facts!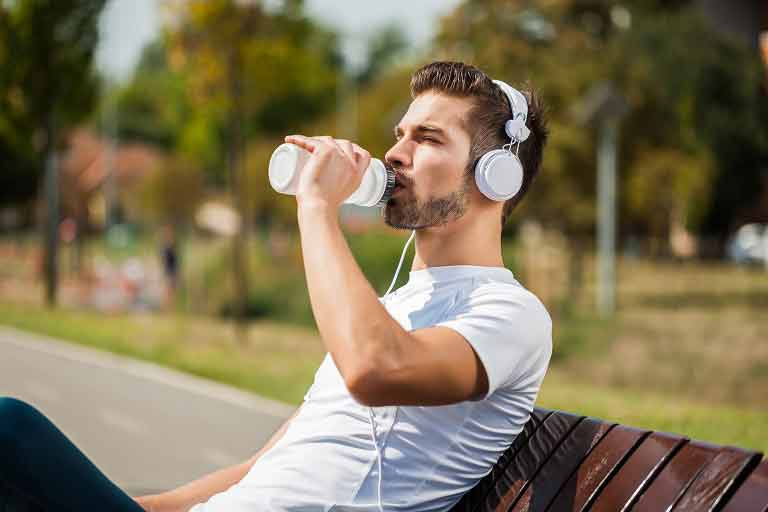 For a long time, the residents' community of locals has seen new settlers relocating to Bend, Oregon, for a refreshing change. People tend to settle here for a simple Bend, Oregon lifestyle and also for interesting places.
You don't have to face heavy traffic or millions of people working to earn their livelihood. This city, situated in Central Oregon, is an attraction that has caught the eyes of many peace-loving people trying to get away from busy metropolitan cities.
While moving to Bend from Eastern Oregon is your plan, a moving company can surely help you a lot then. But before moving to Bend and becoming one of the Oregon residents from another state for a living, have a look at the top things to know before moving to Bend, Oregon.
1. Bend, Oregon Cost of Living
Visiting Bend has both opportunities and obstacles. Let's start with the challenges of living in Bend, the famous city of Deschutes county.
Living in Bend is more expensive than most other rural areas in America. The cost is undoubtedly lower than other Oregon towns such as Portland and most other large cities in America. However, it is still higher than the cities in Arizona, such as Flagstaff or other rural areas.
Rental fees are higher than average, and costs are rising rapidly in the real estate sector over the years. When calculating the average living cost of a person, it is seen that the price is lower than most other towns in the USA. But it is still more costly than maximum rural towns.
So, compared with other major cities, the living expenses here are decent. But, compared to other towns of southern Oregon or Arizona, one will find that the livability is a little bit higher in this small city loved by nature.
2. Real Estate Market in Bend, Oregon
If you're searching for an apartment to buy in the Bend area, you're going to have a rough time. The real estate marketplace is raging, and there is a limitation of available properties.
Bend real estate indicates a strong domestic seller's marketplace, with property prices much higher than the last few years and a scarcity of inventory limiting buyers' options.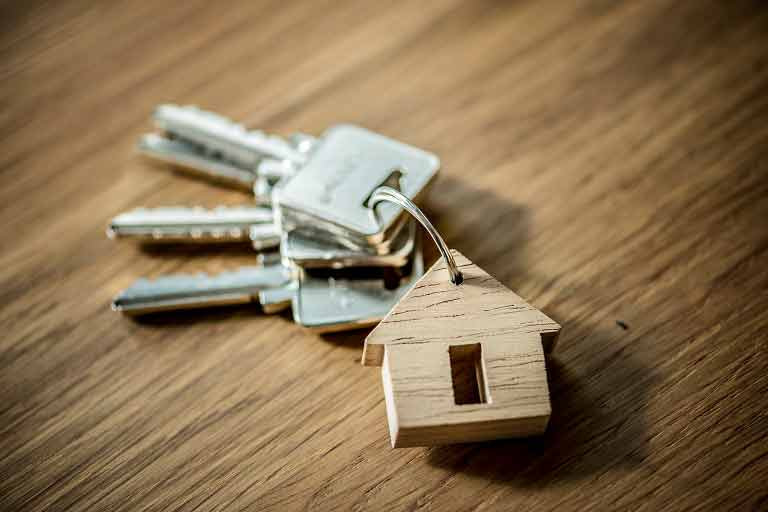 Consequently, home prices have risen substantially in recent years, and bidding wars are among the most problematic issues for the home-buying process. However, suppose you can wait out a bidding war or two. In that case, persistence pays off, and buyers who are flexible on location and condition will find what they need eventually!
3. Housing prices are high
People are commonly moving to Bend over many years though it's comparatively a new city. This is followed up by higher rent and housing prices than most rural areas in this country.
The price is not as high as in some prime cities, such as Los Angeles or San Francisco. Yet, it is huger than the national average and most other towns in Oregon. The rent can vary from $1500 to $3000, based on the location and neighborhood of your house or apartment. So if you think of buying a home, you might need to spend about $550,000 to $775,000.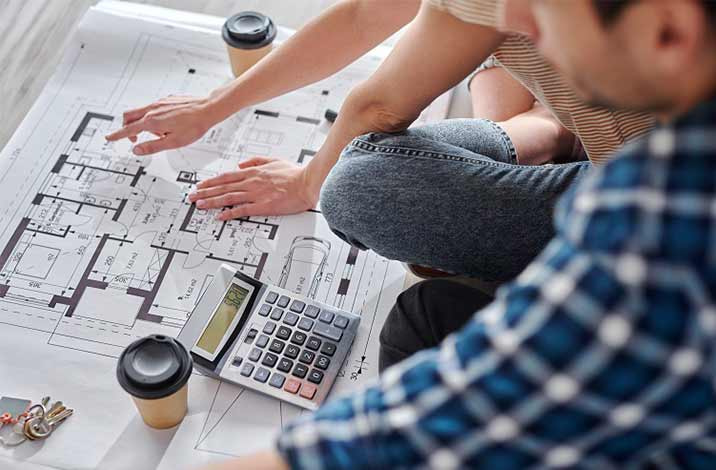 Bend housing prices are reasonable for most people relocating from larger city areas. Still, in actuality, the residents' community of locals thinks these prices increase as new people move here. Oregon has seen an influx of real estate prices since people started living here, attracted by its ecosystem. The prices have significantly increased in Bend as many people choose to settle in and raise their kids.
Still, this price is much lower here compared to major cities of the world. People who shift here from other rural places might find it a bit expensive to live in. Still, those who live in a big city will find this peaceful small town cheaper than they are used to in the rest of the nation.
4. Business Community and Top Employers in Bend
Bend is a small metropolis containing around 100,000 people. Bend's employment rate is higher than the average American metropolitan area. The economic policies and particularly the policies of Bend City Hall, are business-oriented. Many tend to start small businesses here to maintain their living cost rather than joining a company or organization.
Also, some big companies offer lots of well-paying jobs to Bend residents. Many USA giants have recently started their office here with a friendly corporate community and started recruiting. However, local companies are still major job creators in the town.
You can undoubtedly select this friendly community right in Central Oregon if you are tired of city life. But before moving here, be sure to contact an employer for a job if you don't have enough capital to start a small business. The list given below is the employers who provide the maximum community of Bend with most of the employment: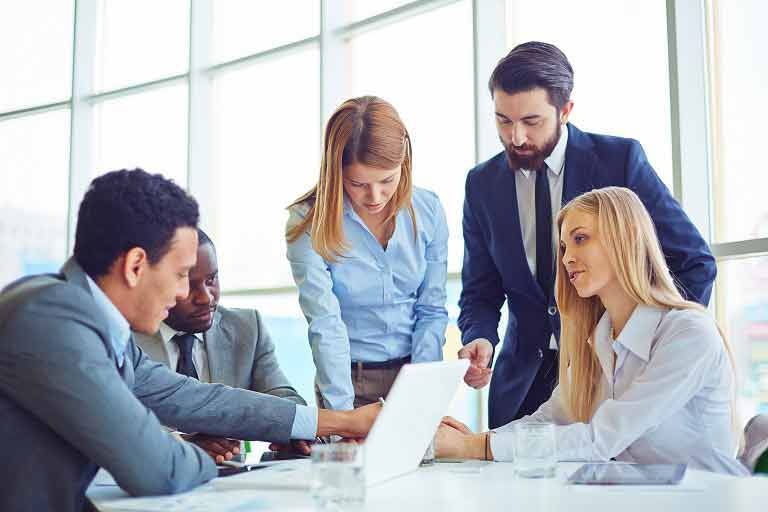 St. Charles Medical Center.

Les Schwab Tire Center.

Bright Wood Corporation.

Mt. Bachelor.

Sunriver Resort.

McDonald's.

IBEX Global.

Wal-Mart.

Safeway.

Fred Meyer.
5. Great place for Adventure Enthusiasts
No matter what outdoor activity you can think of, Bend is equipped with it. From snowboarding to fishing or mountain biking, Bend has it all covered. Mount Bachelor is 20 miles west of the town, which is filled with people skiing or snowboarding. In addition, the Deschutes river provides uninterrupted water for fishing or rafting.
People from Oregon's east and west parts move into Central Oregon from getting the feel of Central Oregon deserts. However, people loving rock climbing in the Grand Canyon will definitely like Bend for its adrenaline-filled outdoor activities.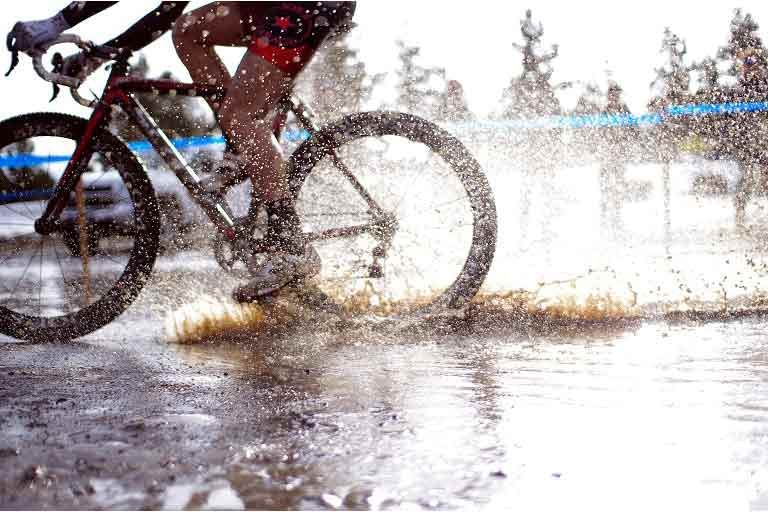 What can be better than camping at a Riverside mountain and stargazing! Pilot Butte is another great place; it takes about 30 minutes if you start your journey from the trailhead parking lot.
Most people living here find it peaceful to engage themselves with each outdoor recreation at a minimal cost rather than the busy city life of typical US citizens. You will discover Sparks lake, and hot springs here, as well as the best trail runs. Snowboarding in the winter, fishing in the summer, mountain climbing following the hiking trails in the autumn, this city simply offers all the activities an adventure-loving person can think of.
6. Climate in Bend, Oregon Town: definitely suitable for an outdoor recreation
Many Coastal Oregon towns make the people think that Oregon is cold all year long. But Bend, located in Central Oregon, has a great climate with mostly cloudless days with a few months of winter experience.
The weather is not as subtropical highland as in North Carolina, and it is not as dry as Arizona. The weather is excellent for mountain climbing or biking. The weather here will give you a lot of visual pleasure with Cascade Mountain, Cascade Lake, the High desert, busy wildlife, and nature.
You will find many retirees spending the rest of their lives with their families peacefully here. This city provides almost 155 cloudless days and nearly another 110 less cloudy days all year.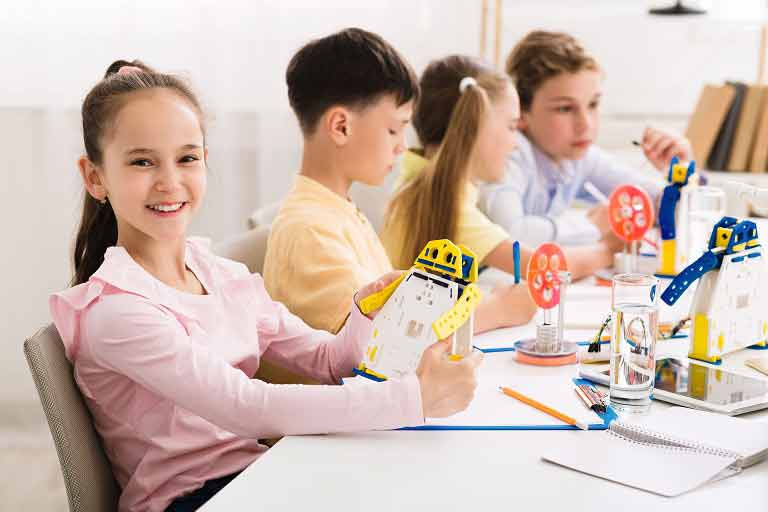 One of the four campuses of Oregon State University is situated in Bend, providing students with four years of study opportunities. This creates opportunities for many students of this nation searching for higher degrees.
There is a Central Oregon Community College for associate degrees and technical education, which provides two-year degrees. And if someone is interested in culinary arts, then there is a Culinary Institute that offers culinary-related topics.
8. No shortage of events and cultural programs
Starting with the Oregon Shakespeare Festival, Bend organizes an incredible number of events each year. In addition, many A-list musicians perform in the Les Schwab Amphitheater, creating a gathering for most Bend residents.
Even after year-round outdoor activities, people in Bend find it interesting to engage with cultural activities when any cultural occasion happens.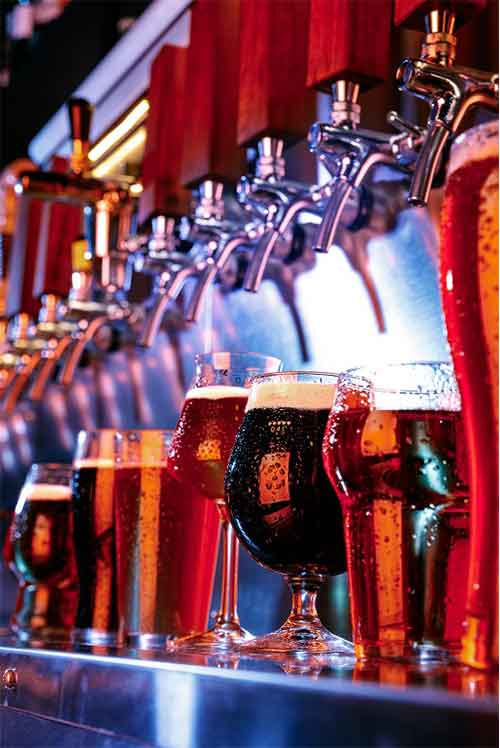 If you like beer, then this is definitely the perfect place in the world for you to live. You can count on around 20 breweries in Bend, Sisters, Redmond, and Sun River areas to provide you with good quality drinks at a lower cost.
Almost every person here loves to drink craft beer, and it is also known as "Beer Town USA."
Bend also has the 8th largest craft brewery in the nation, Deschutes Brewery, providing craft beer. With many small and medium breweries in the town, there is simply no shortage of beer to drink whenever you want. In addition, the brewer community hosts multiple beer-centric events every year to celebrate with family and friends.
10. Best place to start a business
Bend is also known for its friendly community of business entrepreneurs. However, starting up a company is more challenging in Portland rather than in Bend.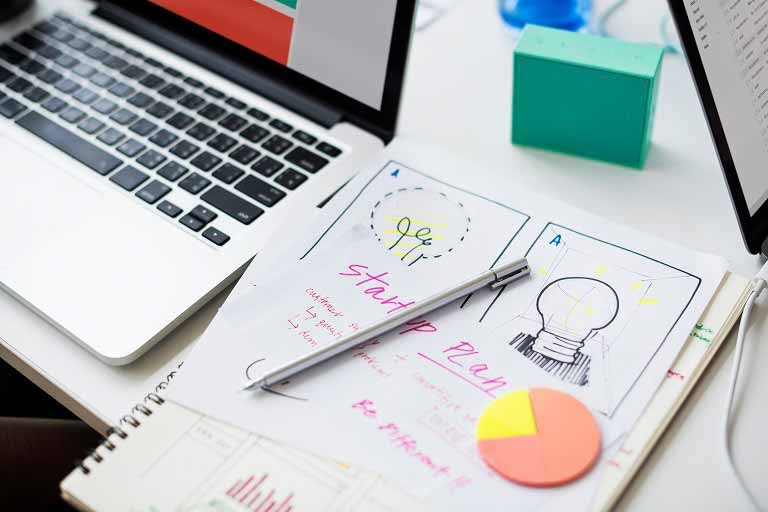 You should understand that Bend has a large scale of entrepreneurs compared to others. Almost every Oregonian living here will be able to find a business within their neighborhood. The business companies get many boosts as the people here are cheerful and happy. But the primary factor that helps people successfully maintain their business is that there is no sales tax in Oregon. Oregon's policies and the Bend City Hall take business-promoting policies to increase business popularity among the residents.
Even with a population of almost 100,000 and having all the facilities that significant metropolises have, Bend still feels like a peaceful small urban area. Downtown Bend and nearly every important part of Bend can be reached within 15 minutes. This gracious community gives you the scope to know your neighbor.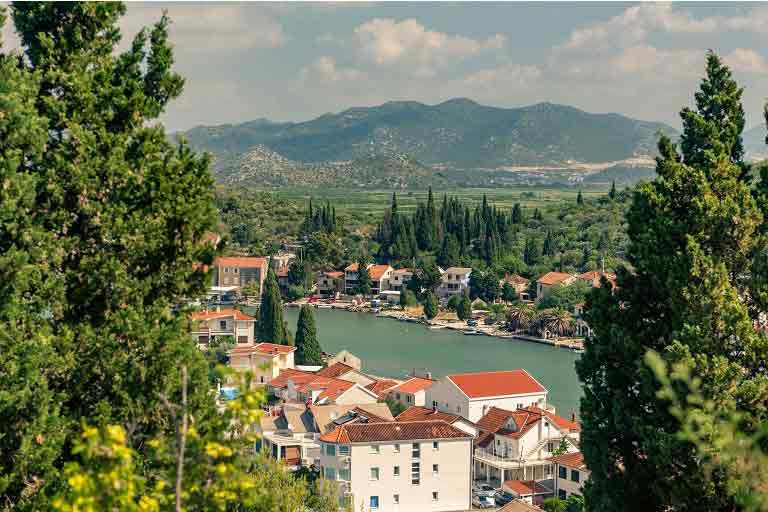 Another reason for moving to Bend from Portland is its peaceful neighborhood and low crime rate. In the nation. Bend has the most minor crime rates in the country and even in the USA. That's another point of an ideal place if you are thinking of taking children and raising them. Besides, you will find many restaurants that provide delicious dishes at affordable prices.
People from other significant states will find it really peaceful driving here as there is virtually no traffic. Also, don't think that this city doesn't have enough facilities to fill your needs. Because along with its all-city facilities, it is also a really short distance of 3 hours drive away from Portland.
Not everyone likes a bustling city like Portland or a technical city like Silicon Valley. However, most retirees want to live in a peaceful town. Doing mountain biking, camping in a national forest is much more attractive for many people than a bay area with bustling daily activities.
Life is beautiful here. Deschutes, Mount Bachelor, High desert, Cascade Lake, and Cascade Mountain create a feeling of small-town and increased livability than many traffic-filled big cities.
You will see most of the residents here occupied with outdoor activities whenever they have time. Also, the quality breweries bring out people from all over the country. The healthy environment here creates a healthy mind for which most of the people are very friendly. Though the number of new residents is increasing day by day, it is still a relatively peaceful city than any other big city in the USA.
In past years, people were usually Visiting Bend to spend their vacations. But the beautiful nature, affordable cost, friendly community, and great outdoor activities made many decisions about moving to Bend with all their family members.