Boston is a city of culture and education. With an excellent quality of life, Boston is considered to be one of the best cities to live in the United States of America. Even after being one of the oldest cities in the states, this city has aged with style. In this article, you will get to know what Boston is famous for and what my city is all about. So, buckle up!
What is Boston Known for?
Boston is one of the most trendy towns in the world. So what makes the home of the Boston Marathon so popular?
Here are five things that Boston is known for:
1. Boston's Education:
Boston has the best educational institutions in the states. Starting from high schools to colleges, there is no better place to live in to acquire a quality education.
This city is the home to MIT and Harvard. Name one person you know who hasn't heard about these two world-renowned names. No wonder why so many innovations have come from this city.
2. Boston's History:
History in Boston is everywhere. Freedom Trail itself has 16 different historic attractions.
Neighborhoods of New England like Beacon Hill and the North End are worth taking a trip to. Not to mention a visit to Salem, what more of history could you possibly want!
3. Food in Boston:
Known for its seafood and pizza, the city of New England is always filled with tourists and visitors who have come just to have a taste of Boston. Ever heard about the taste of clam chowder?
Restaurants in Faneuil Hill, especially Legal Sea Foods are best known for their lobster rolls and clam chowder.
Fancy a slice of pizza? Just drop by to Regina Pizzeria or Ernesto's Pizza. These guys have made making pizza an art.
4. Sports:
If you are a huge sports fan, you must watch a game of baseball in Fenway Park, the home of the Red Sox. If you are a fan of the Celtics or the Bruins, you will find there TD Garden too.
5. Boston's Beer:
If you are a beer enthusiast, Boston is the right city for you. You can go to brewery tours and tastings organized by two of the most famous local beers here, Harpoon Brewery & Beer Hall and Samuel Adams.
8 Reasons Why Boston is America's Best City
From time to time, in all the ranking websites, Boston has ranked first in all the "the best" categories as a city in the States.
Here are the 8 unavoidable reasons why Boston is considered to be the best U.S. city.
1. Learning in Boston:
In 2017, Boston has globally ranked 8th for Best Student Cities. Starting from the huge number of schools this city owns, to MIT, Harvard, and Tufts which are considered to be three of the best universities in the world, Boston is heaven for quality education.
2. North Bennet Street School:
I couldn't help mention this separately. The first trade school this country has ever had, NBSS is here in Boston.
NBSS is known for preserving the craft and cultural traditions. Crafts like bookbinding, repairing, and making jewelry are taught here to students.
NBSS also believes in the advancement and preservation of arts. Starting from piano technology to making and repairing a violin, the students' study everything.
3. Quality of life in Boston:
Being one of the healthiest towns in the USA, no doubt why Boston's quality of life is higher. According to Deutsche, Boston is the 8th best city in the entire world judging by the quality of life.
4. Home of Innovations:
In terms of innovation, Boston ranked 5th in the global ranking for innovation. This is because of all the quality educational institutions and the rich culture this city possesses.
Ever be surprised why most of the startups and entrepreneurs rise from here? Take a look at all the famous research centers this city has, such as Harvard, Tufts, and MIT.
5. The City of Firsts:
Let me tell you all the things that have happened for the first time in the States or the world, all from the legendary city of Boston:-
Boston Latin, the first public school, was founded in 1635.
The first public park, Boston Common is also the first public park in the States. It was constructed here in 1634.
The first subway system, Tremont Street Subway was built in 1897.
The first social media network, Facebook was made by the legendary Mark Zuckerberg who was a resident of Boston and a student of Harvard.
6. Green & Blue Space:
Starting from the Esplanade on the Charles River, Boston Common, and the Back Bay Fens, all the way round to Rose Fitzgerald Kennedy Greenway, this city has green space beyond imagination.
Just north of here, there is the Middlesex Fells Reservation having hundreds of miles of trails where you can free yourself from stress and keep your head cool by biking, hiking, or cross-country skiing.
7. Cultural Attractions:
Starting from the Boston Museum of Fine Arts to the Huntington Theatre Company, Boston is rich in cultural assets.
Music and Arts are emphasized highly in this city. Berklee School of Music is known as one of the best music schools globally. Boston was ranked 6th in the Top 20 Arts Vibrant Cities in the world in 2017 by the NCAR Arts Vibrancy Index.
8. Hearts and Minds Of Boston:
Boston is considered to have the healthiest minds. American Fitness Index has put Boston on the list of the top ten fittest U.S cities. A huge number of partakers in the Boston Marathon proves that every year.
With healthy hearts, healthy minds come into play which made all the innovations possible that the people of Boston are so proud of.
A City with Popular Attractions and Hidden gems
What is Boston famous for exactly? Well, Boston has lots of popular tourist attractions, such as: –
Esplanade Park is situated across the Charles River. This is a watery summer recreation area in part Boston where Cambridge stands.
Fenway Park is one of the most popular sports complexes in the United States of America. This is considered as the home to the popular Boston Red Sox. You will find the famous 37-foot green wall, best known as the Green Monster, in the left field.
At the center of the city, Boston Common, America's oldest public park is located. This is where the amazing trail begins.
The Faneuil Hall owns shops and market stalls, a council chamber, the Ancient Honorable Artillery Museum, and many more. March is the best time to visit the Faneuil Hall Marketplace.
Museum of Fine Arts Boston:
The Boston Museum of Fine arts is one of the finest art museums. Starting from works from ancient Greece to ancient Egyptian treasures, this place is a haven for history enthusiasts.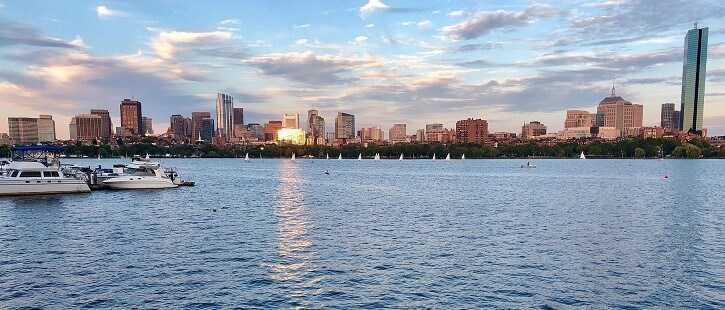 Boston Symphony Orchestra:
America's one of the greatest music orchestras had to be mentioned in this city's best and major attractions. Because their concerts are nothing but cultural attractions of music.
Boston Symphony Orchestra is the 2nd oldest among the five best symphony orchestras in the States. It was founded by Henry Lee Higginson in the early 19th century.
There are many more attractions but I don't want to give any more spoilers to you guys. You might want to be surprised by what this city has to offer when you pay it a visit.
But I will of course mention some of the hidden gems in Boston like:-
Museum of Bad Art or the MOBA is the home to some of the worst arts in history. Don't forget to visit this museum, if you want to laugh out loudly.
Want to have a taste of Venice here in the states? Hop on a Gondola in the Charles River and experience Italy from thousands of miles away. All the Gondolas in the Charles River were built in Venice, Italy.
Located at the Faneuil Hall Marketplace, Lobsta Mickey is a 6 feet tall Mickey Mouse statue. This gem was created by Breanna Rowlette, a local Boston artist.
It's a 2.5-mile-long trail. Actually, it goes through downtown Boston. It possesses 16 historical attractions with majestic scenes. These are:
o             Park Street Church
o             Boston Common
o             Massachusetts State House
o             King's Chapel and King's Chapel Burying Ground
o             Granary Burying Ground
o             Old Corner Bookstore
o             Boston Latin School Site/ Statue of Benjamin Franklin
o             Old South Meeting House
o             Old State House
o             Boston Massacre Site
o             Faneuil Hall
o             Paul Revere House
o             Bunker Hill Monument
o             Old North Church
o             Copp's Hill Burying Ground
o             USS Constitution
Fun Activities to do in Boston
There are plenty of interesting things to do if you're bored. With all the places to visit, there are numerous possible activities you can do for fun in each of them. For example:-
Guided Walking Tour of the Freedom Trail in Downtown Boston:
I've already talked about the famous trail and all the sites involved in it. 
Hire a guide at the Old State House and start your tour. Nothing in this walk of a course of a few hours will bore you up until you finish the trail at Boston Common.
Guided Walking Tour of Copley Square to Downtown Boston:
While starting your tour of this trail, if you have the time, you can have a quick walk in between the beautiful neighborhood and landmarks that comes with it, from the Back Bay to Beacon Hill and Downtown Boston Freedom Trail. Every scene is worth taking a picture of.
In this tour, you will learn about the revolutionary events and sites that represent the American struggle for independence and also experience the historic beauty of this city.
Boston Duck Boat Sightseeing City Tour with Cruise Across Charles River:
Other than the guided walks, you can have a tour of Boston by water. This the duck boats come into play.
The duck tour will take you from the river shore by Boston Common, all the way to the Charles River. The boats are World War II floating vehicles. So they actually are pieces of American Military History.
Picnic in Charles River Esplanade:
There are many grassy open spaces in the park, a perfect place for family picnics. Especially near the Hatch Memorial Shell, you can sit and enjoy some homemade sandwiches, pass a Frisbee around or just lay on the plain ground covered in grass and rest.
If you want to explore Boston by bike, join the bike tours in March.
If you are a foodie and especially crave Italian meat delicacies, go to the Italian Neighborhoods in March where they organize the Little Italy Food Tour.
Hop-On and Hop-Off Bus Tour:
A perfect family activity is the Hop-On and Hop-Off Bus Tour which is also organized in March where you can explore the whole city by bus for hours.
Classic Dishes in Boston and Where To Find Them
There are so many famous dishes that originated here in the restaurants of Boston that people come to try from miles away. Now, what is Boston famous for? You're right, the food.  I'll share with you the names of 10 of the must-try Boston traditional dishes, and 5 spots to find each one:-
1. Clam Chowder:
This is a dish consisting of oyster crackers, shellfish, bacon, potatoes, and cream that is very much popular amongst the seafood found in Boston.
Places to find Clam Chowder:
o             Island Creek Oyster Bar
o             Legal Sea Foods
o             Saltie Girl
o             Puritan and Company
o             Mooncusser Fish House
2. Boston Cream Pie:
The Boston cream pie is more of a cake rather than a pie. There is a layer of sweet custard in between the yellow butter cake. The whole thing is glazed with chocolate.
Places to find Boston Cream Pie:
o             Omni Parker House
o             S&S Restaurant
o             Magnolia's Bakery
o             Flour Bakery & Café
o             Oak Long Bar + Kitchen
3. Frappes:
This is a thick sweet drink of milk and syrup but with ice cream in it.
Places to find Frappes:
o             King's Dining and Entertainment
o             Friendly's
o             Boston Burger Company
o             Sullivan's Castle Island
o             Wahlburgers
4. Boston Baked Beans:
Baked beans is a Native American dish of slow-baked beans served with brown bread.
Places to find Boston Baked Beans:
o             Beantown Pub
o             Marliave
o             State Street Provisions
o             Rebel's Guild
o             Bukowski Tavern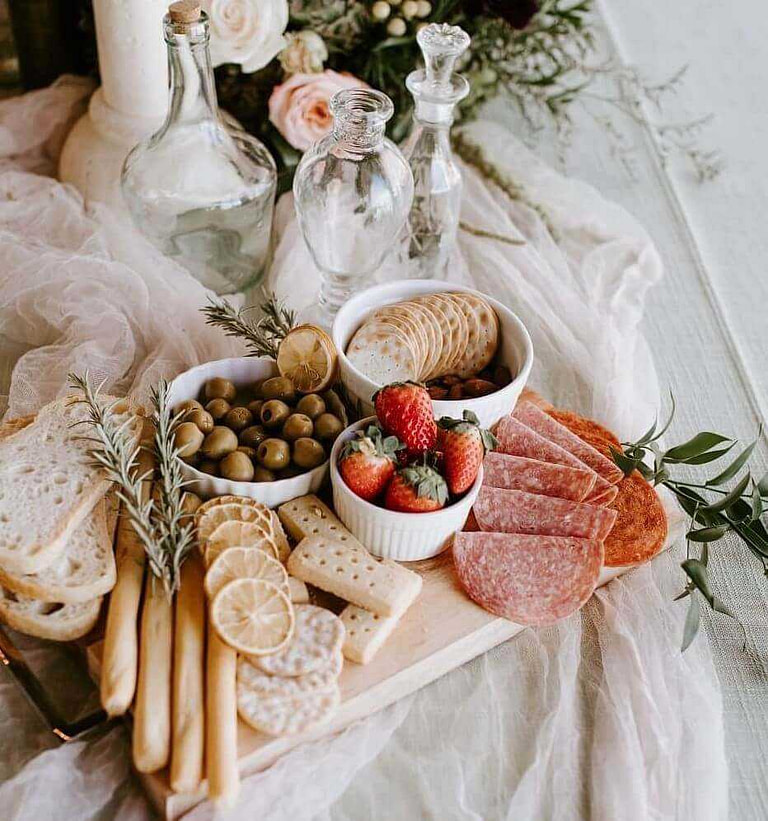 5. Cannoli:
Cannoli is an Italian dessert found in the Italian neighborhood of Boston.
o             Modern Pastry
o             Mike's Pastry
o             Stella
o             Eataly
o             Nebo Cucina and Enoteca
6. Lobster Roll:
Lobster Roll is this city's one of favorites, in terms of seafood dishes.
Places to find Lobster Roll:
o             James Hook and Co.
o             B&G Oysters
o             Pauli's
o             Eventide
o             Row 34
7. Traditional Clambake:
Clambake is a wrap of clams, lobsters, corn, and red potatoes, all steamed over a fire.
Places to find Traditional Clambake:
o             Precinct
o             Neptune Oyster
o             The Barking Crab
o             North Square Oyster
o             Summer Shack
8. Lobster mac 'n cheese:
What's better than a mac 'n cheese? That's right folks. You've said it. A Lobster mac 'n cheese!
Places to find Lobster mac 'n cheese:
o             The Local
o             JM Curley
o             Chopps American Bar and Grill
o             Outlook Kitchen
o             Yankee Lobster Co.
9. Roast Beef Sandwich:
Stacked with heaps of roast meat, this is one of the best sandwiches you'll find in Boston.
Places to find Roast beef sandwich:
o             Cutty's
o             Cusser's Roast Beef and Seafood
o             Kelly's Roast Beef
o             Roast Beast
o             Harrison's Roast Beef
10. Yankee Pot Roast:
Yankee pot roast is a New England dish that consists of roast beef and root veggies.
Places to find Yankee Pot Roast:
o             Parl
o             Pleasant Café
o             Henrietta's Table
o             Merchant's Row
o             Durgin-Park
If you are coming to Boston, Massachusetts on a tour just for sightseeing. Then the following places will be the best choices for you since they are close to some of the most tourist attractions in this city:-
         

Boston Marriott Long Wharf

         

Harborside Inn

         

Boston Harbor Hotel

         

Hyatt Centric Faneuil Hall Boston

         

Boston Yacht Haven Inn & Marina &

 many more.
On the other hand, if you are thinking of settling down in the Boston area, check out the following locations:
         

Brookline

         

The Port

         

Waterfront

         

Peabody

         

East Cambridge

         

Riverside

         

North End Neighborhood &

 many more.
This is also a place where you can move to settle down. It's a place of historical interest with lots of facilities too. To make a safe and sound move, movers from Boston to New York can be the best choice undoubtedly. They follow proper safety management even in a pandemic situation.
All these places are more than suitable and full of opportunities if you are in search of a place to move to the Massachusetts area. Besides, you can think of moving to Quincy as another option too. Starting from a huge market for jobs to easy access to quality education, these places have it all.
If there is any major limitation in living in Boston, it's the tough job of finding a good handyman. I have been personally experiencing this problem till the very start of my life here.  Either you won't find a good handyman, or you will find someone who is not very skilled. This might result in having further damage rather than repairing what is broken in your house. 
I have not faced this problem when I resided in Arizona for a couple of years for research purposes. Handymen in Tucson, Arizona are easy to find plus they are very skillful as well. They provide a guarantee of zero damage to whatever they try to fix.
Now that you know what makes Boston so special and famous, drop by to my city and experience the best of everything in this country. It's the month of April and there is no better time to visit Boston than in the summer. With so many places to visit and so many dishes to try, you won't have the chance to sit idle once you come on a visit to this gem of a city.