Packing for a move is daunting and takes much longer than most people may expect. The sooner you start packing, the smoother the moving process will be. However, you don't want to begin packing too early or again too late; your priority should be to plan ahead. Different items will require to be packed at different times based on their fragility, size, and how often they are used. Read on to know when to start packing for a move and the right times to park different home items.
How early should I start packing for a move?
Image credit: mymovingreviews.com
The earlier you start packing to move, the more time you have to complete the job on time. Ideally, starting the packing process at least six to three weeks before the actual move date is advisable. However, you won't need to start packing until two to three weeks before your move-out date.
Notably, every relocation process is different, so the right time to start packing for a move will depend on how much stuff you have, the amount of free time you have available, or the size of your family. Here is a simple step-by-step breakdown of preparing you need to make for your move, what to pack, and when -to do it, as well as some important moving tips.
8 Weeks Before the Move: Preparations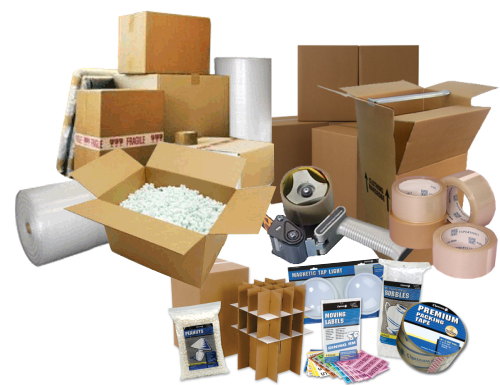 image credit: houseofficeshift.com
1. Designate a Packing Zone
You will need to have a space in your home designated to be your packing zone. Having your packing materials all over your home is not only going to make it more stressful, but it will also waste too much of your time. Instead, you can pick the guest room, garage space, or even empty a closet to use as your packing zone. However, the packing space can change as you progress.
2. Get the Right Packing Supplies
Having all the packing stuff, you need to get you through the process will save time and make the process a bit easier. So here are items you will definitely want to have on hand before you begin packing.
Moving boxes and portable storage containers: Regardless of the size or distance of your move, you will certainly need moving boxes and storage containers of different sizes. You can purchase the cardboard boxes from a local hardware store or a moving company.

Sharpies or thick markers: You will also need markers to label the boxes to keep them more orderly

Packing tape: You will need the best packing tape to close your boxes' bottom and top seams.

Bubble wrap or packing paper: Packing paper will be used to wrap fragile items and protect surfaces from getting scratched during the moving process.

Moving blankets: The blankets will essentially protect your furniture from being scratched or damaged during the process. Depending on your budget, you can lease or purchase your own moving blanket.

Mattress bag. You will also need mattress bags to protect your mattresses from dust and debris.
6-7 weeks Before the Move: Sort and declutter
Image credit: i1.wp.com
Briefly cleaning your home will help you decide where all the items are. Then, you will go through each room in your house and donate or get rid of out-of-season items or any other items you don't need. The process will not only make your packing process easy, but it will also be a great way to save money—the fewer or lighter the items, the cheaper the moving cost.
During this stage, you can sort everything into piles like things to donate, toss, and keep. Ideally, you can start donating or disposing of the bigger things, moving on to the smaller items. Focus primarily on decluttering areas with the most unwanted items like the kitchen, closet, or garage.
5 to 6 weeks Before the Move: Pick the Most Suitable Moving option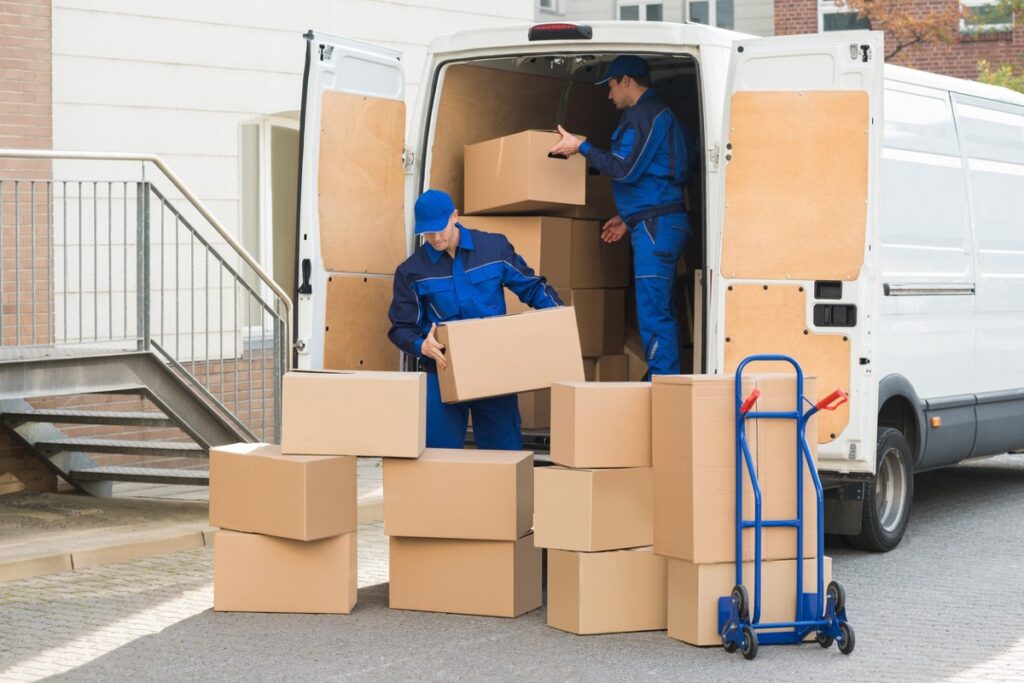 Image credit: thearchitecturedesigns.com
1. Full Service Moving Company Option
Research and find the best moving companies and have at least three quotes you can choose from. This will help you decide what packages you want and help you find a moving company within your budget. When you have a company that you want to hire, Read testimonials, request proof of insurance, and ask for moving quotes.
2. Moving Yourself Option
If you plan to move by yourself, use a rental moving truck service or UHaul that will help you move. You could also consider renting a mobile storage pod if you are worried about time. With the Pods, you need to load all your stuff and unload them at your new home. They will drive the pod from your old home to your new house.
If you are working with a tight budget, you can request a friend or family member to help you move if they have a large vehicle. However, if you have fragile items you want to be protected, it is better to hire a professional moving company to transport them to avoid damage.
2 to 4 weeks Before the Move: Start packing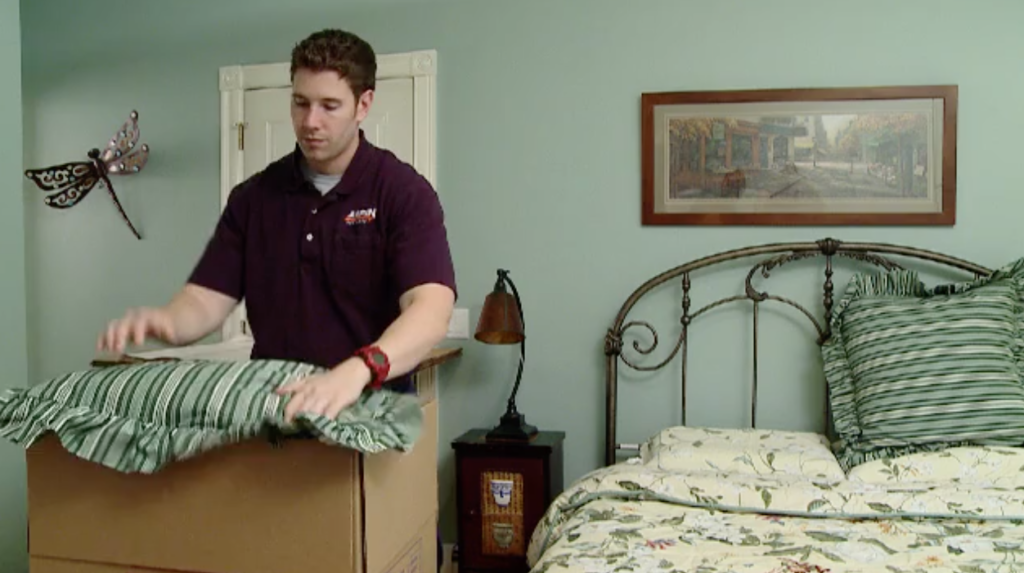 Image credit: arpinri.com
1. Stay organized
As you pack your belongings, it is essential to remain organized throughout the process. Not only will staying organized save time while packing, but it will also come in handy while you are unpacking as well. That said, it will help to take an inventory to make the process easier.
Basically, the inventory will help manage what each box will contain; this way, you will know which box goes in your new home. Again, it will help you separate the fragile items to avoid damage and track your valuable items.
Here are some helpful inventory tips that will help:
image credit: pods.com
1. Take Copies of All Important Documents
First, you must make copies of important documents like marriage certificates, birth certificates, insurances, or title deeds. Then you need to get your original and copies separated into different boxes. However, you need to ensure that you move with the original copies in your essential box as you move, and the copies can go with the rest of your household items.
2. Make a Record of Your Belongings
Next, you will record your belongings using a video camera or phone. Then you will need to create an audio diary of your items and how much they are worth. This will come in handy in case the insurance company needs to determine the values presuming they get damaged as you move.
3. Use an Existing List of Household Stuff
You can also create a written record of your items. Most insurance companies will equip you with a list of household stuff, which you could use to indicate how much the items cost to their serial numbers. This way, it will be much easier to trace the items in case they go missing during the move.
4. Copy the List
After completing your documentation, make copies of the list, digital photos, or videos. You can keep the copies with your friends, and you could keep the original copies. This ensures that a copy can be found even if you lose the original.
2. Pack your boxes properly
Depending on the size of your house, you can start packing 4 weeks before the move date. You should start by parking the non-essential items like books, magazines, vinyl records, Picture frames, artwork, decor, off-season clothes, and holiday decorations. You can stage this item in an unused space like the garage.
Packing each room at a time will help. Ensure that you label the boxes correctly per room to help your packing process stay organized. As you pack, you can place lighter items in larger boxes and heavy items in smaller ones. If mixing heavy and light items, you should always put the heavier items on the bottom of the box.
If you want to use a moving company or agent, ensure that you pack your most valuable items like jewelry and cash by yourself. You can organize your important documents, like bills, stocks, insurance policies, and bank account statements, separately but securely to ensure you don't misplace them.
Also, ensure you set aside a day box for the move day. The box can include medication, clothes, tickets, toiletries, and other basic items you will need to access on a moving day. Here are some of the packing hacks you can try room by room.
1. Garages and sheds
The garages and sheds are among the first places you will start packing.

Pack all the tools you will not use in toolboxes and power tools in bubble wrap into boxes or carry cases.

Put the large items like bicycles or slides in one corner so it will be easy to place them in the trucks on a moving day.

If you have any outside furniture, pack the cushions or throw pillows in bags and real them.

You mustn't pack any flammable items like paint or air fresheners. You can throw or donate these items because they can be hazardous when moving.
2. Dining room
You will wrap any deco in the dining using bubble wrap and pack them carefully in the packing boxes.

Roll up the rugs or carpets and use ropes or cords to keep them rolled

Use the packing blankets to warp any large artwork or mirrors in the area.
3. Bedrooms
For the bedrooms, you will start with the room used less often, like the guest room. In this room, you can get everything packed.

Pack the casual clothes you don't use every day first for your room and place them in moving boxes. Then, in the last few days, you can pack the clothing you use and leave just a few for the last week before the move.

Organize jewelry and other valuables like watches in a special lockable box or container.

You can start packing their toys in your kids' rooms, then move to the clothes as the date nears.

You could also move your clothes in your drawers unless they are very heavy.
4. Living room
image credit: zumpermedia.s3.amazonaws.com
In the living room, you will pack up any electronics you will not use until the last week. For instance, you can leave your tv on for the last week and pack the gaming console. Ensure you protect the electronics with bubble wrap or use cushions in the moving boxes to provide padding for the items.

Then you will pack up all the cables, ensuring they are kept tidily.

If you have any art or mirrors on the walls, wrap them up with the moving blankets and pack them carefully in the boxes.

If you have extra bulbs or lampshades in the living area, you can pack them up and leave maybe one bulb to use in the remaining time.

Pack any books, DVDs, or games in a separate box while limiting each box's weight.

Finally, you can pack any houseplant in open boxes but remember to use bubble wrapping for the pots to avoid breakage.
1 Week: The Finishing Touches
In the last week, you will start packing your kitchen and bathroom; the two rooms you will pack last. You can start by organizing all the dishes and plates and maybe leave a few to use until the last night in the house.
Use bubble wrap to wrap your dishes and place them carefully into the packing boxes. Then pack small kitchen appliances. Finally, remove any accessories or blades from the appliances and pack them together in one box to avoid misplacement.
Then few days before the move, you will pack each toiletry in its wash bag or dedicated box. But you should at least ensure that you leave some essential items like toilet paper and cleaning supplies. As you pack, ensure that any bathroom appliances are packed in padded boxes.
The day Before the Move
On the day of the move, you will defrost the freezer, clean the fridge, and dispose of any perishable foods. Then cover up all your pieces of furniture and label them. Ensure that your dedicated box or day of the box has all the essential things you will need.
Packing Tips For Moving to maximize efficiency
image credit: mywebsites360.com
If you are not hiring a packing company, you can invite a friend or two to help you pack.

Set a specific deadline to wrap up the packing process.

Put plastic wrap or plastic bag over the openings of all liquids before packing them to avoid spillage.

Make visible labels on your boxes. It will help to label them on all sides so you can read them even when the boxes are stacked.

Use bubble paper, newspapers, old clothes, and pillows to protect fragile objects while in the boxes.

Keep all of your essentials packed in a separate bag or container.
Image credit: foreignpolicyi.org