Every now and then, we all yearn for a new beginning, whether because of the loss of a job or relationship, a new year or a new season in our lives. Luckily, many great cities in the United States cater to different needs, including clean air, affordable housing, nice scenery, and high-paying jobs from major companies.
However, relocating is an overwhelming task, even when the move is voluntary. With plenty of options, you will need guidance on the best state and city to move to, and we have listed the best below. Dive in!
1. California
California is in a continental but generally warm temperature range. Therefore, you should consider any weather-related charges you may incur in this region because of potential events like wildfires and droughts.
In comparison to other states, California's state-level sales taxes are greater than the national average. California's statewide sales tax is 7.25 percent. District taxes are additionally added by other jurisdictions, which raises the overall tax rate.
Popular Cities to Move to:
a). San Francisco: Best for Commuting
If you want the best place to live without a car but with a dense urban feel, this is because you will move around fine in this big city. Also, according to Forbes, it is among the best locations to live if you are single and ready to meet new people.
b). Oceanside: Best for Coastal Living
Image Credit: Alex Trinh
Although its housing costs are relatively high compared to the national average, they're still below their coastal neighbors. With a median home price of $533,100, it can be a small price to pay to enjoy the active coastal lifestyle.
2. Idaho
Although Idaho doesn't top the list as a tourist destination, it has been a popular place to move to in the past years. The residents enjoy the bucolic backdrop and the love for spuds.
Also, the cost of living is 8% lower than the national average, which is why most residents have cited this as their main motivation for moving.
In addition, Idaho is among the ten safest states in America, as per U.S. News & World Report.
Popular Cities to Move to:
a). Boise: Best for Top-Rated Tourist Attractions
Image Credit: budgettravel.com
This is among the best places to live in Idaho if you want an area with a booming real estate market and a low unemployment rate. It has a higher quality of life and economic development, with genuine and friendly people, making it easy to make new friends.
b). Moscow: Best for Young Professionals
Image Credit: takemytrip.com
Moscow, in Latah County, is among the most pleasant locations to live in Idaho. Most people in Moscow rent their homes, giving the city's population a dense suburban vibe. The city has several bars and coffee shops. Moscow has a large population of young professionals and a conservative demographic.
3. Colorado
Image Credit: Flickr.com
If you want to move to a new city with a good quality of life and easy access to lakes, mountains, and activities, this is your best choice. Colorado Springs has been voted the most desirable place to live for two straight years in the U.S. news. Thanks to the many activities, it's one of the best cities in Colorado to choose from if you have a family.
Popular Cities to Move to:
a). Denver: Best for Mental Health Care
In a recent study, Denver has been named the best city for quality mental health care thanks to its plenty of quality providers, affordable therapists, and strong community well-being metrics. However, prepare your pocket since getting affordable housing in this area might be tricky.
b). Colorado Springs: Perfect for Active Families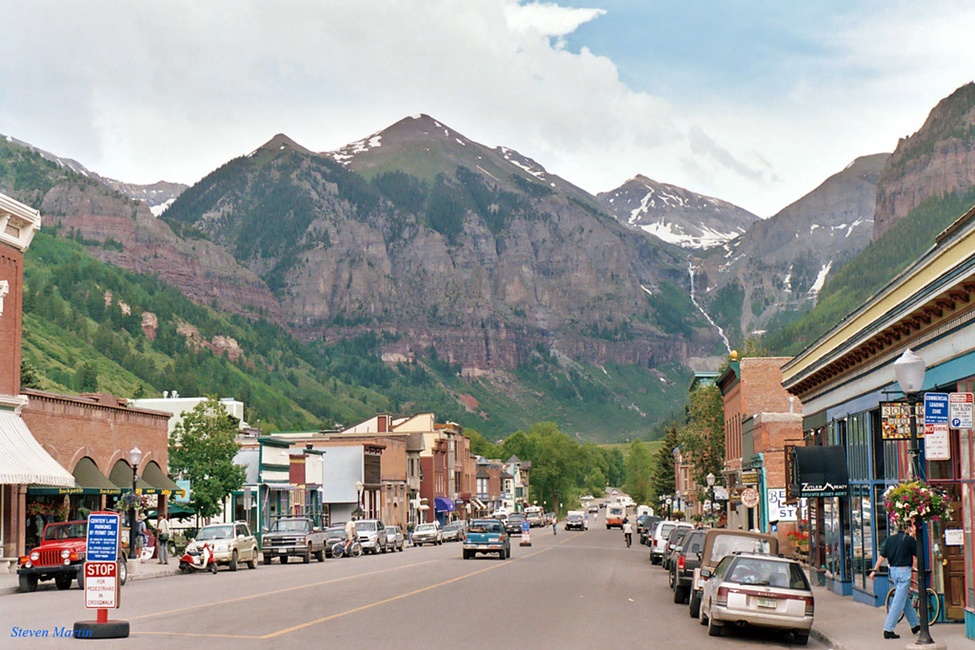 Image Credit: Flickr.com
If you wish to move to a different city with easy access to lakes, mountains, activities, and a high quality of life, this is your best choice. Colorado Springs has been voted the most desirable place to live for two consecutive years in the U.S. news. Thanks to the many activities, it's one of the best cities in Colorado to choose from if you have a family.
4. Arizona
Image Credit: upscalelivingmag.com
Arizona is a perfect destination for people looking for a change of pace thanks to its relatively low-income taxes and climate. The state is home to Grand Cayon, but if warm weather is a big con for you, you should be prepared for the summer as it has triple-digit days.
Popular Cities to Move to:
a). Phoenix: Perfect for Starting Over
Phoenix is among the fastest-growing cities in the U.S., and the new people make it a suitable location for starting over. Unlike other metro areas, the cost of living is relatively low, and it has a high fun factor, making it easy to meet new people.
b). Gilbert: Best for Low Crime Rates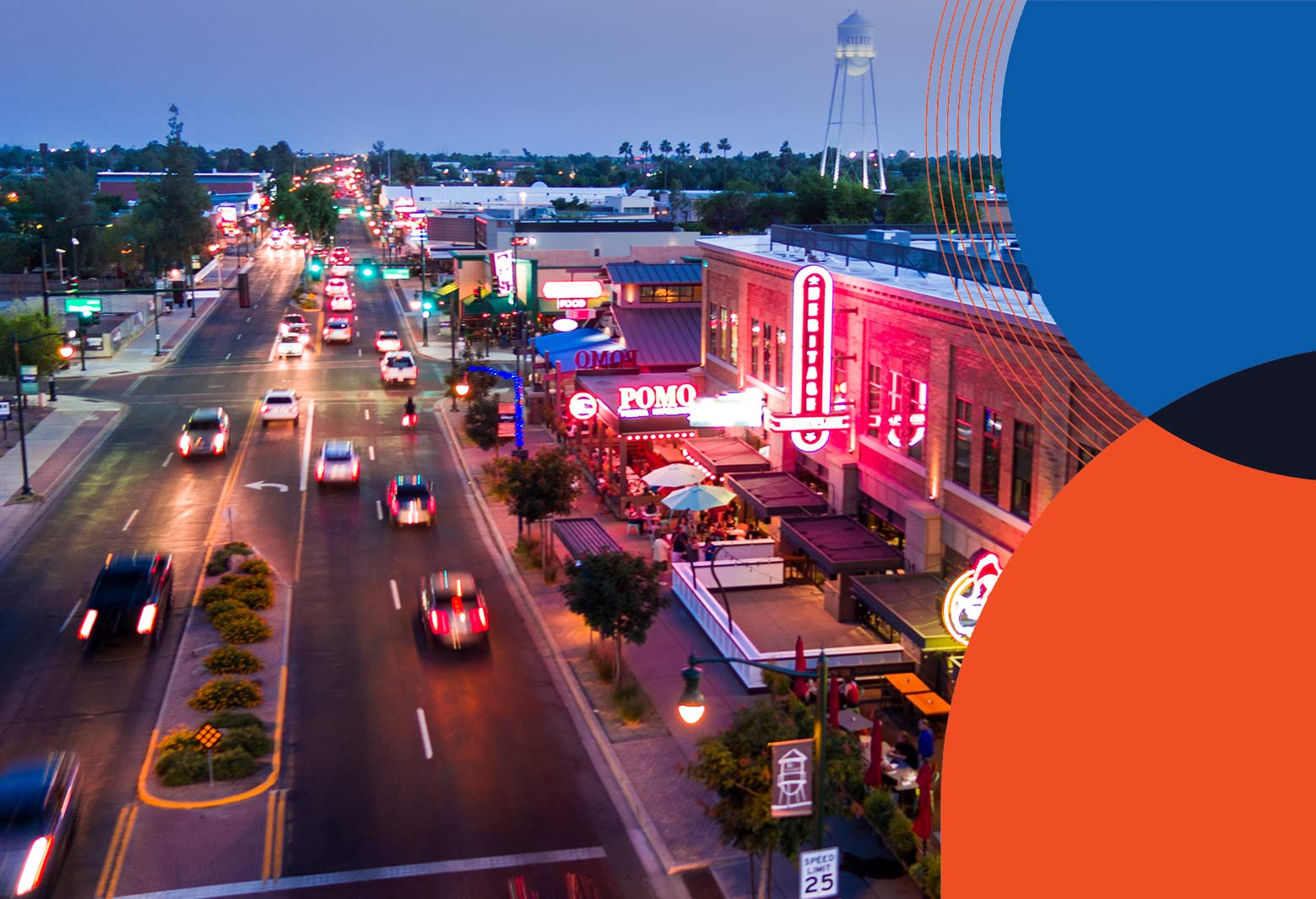 Image Credit: gilbertedi.com
Gilbert made CNN Money's list of the nation's Best Places to Live thanks to its excellent public schools, inexpensive healthcare alternatives, low crime rate, and sunny weather. In addition, Gilbert's citizens are pleased to call it home because of the community's emphasis on active lives and family-friendly neighborhoods.
5. Massachusetts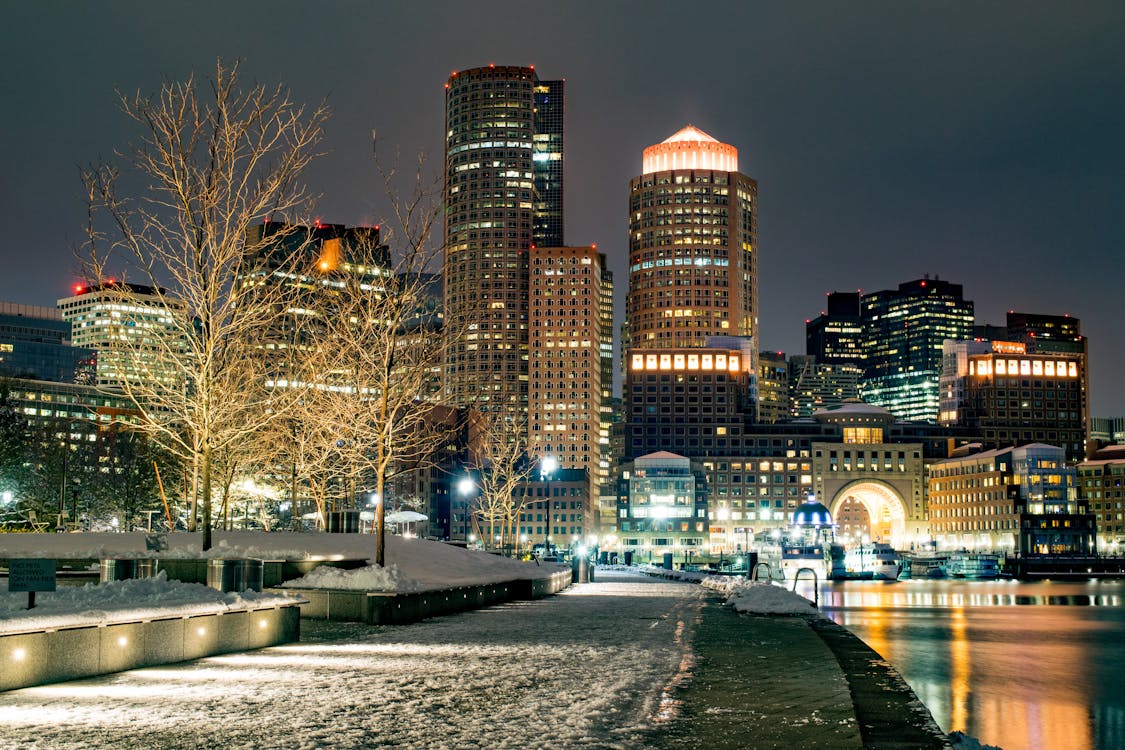 Massachusetts's thriving high-tech industry, educated populace, and foundational industries like agriculture, trade, and fishing are major contributors to the state's robust economy. In addition, because of its variety of sectors, Massachusetts is a great destination for just about anyone to live.
Popular Cities to Move to:
a). Boston: Best for Education and Literature
Given that it is home to some of the best colleges in the nation, such as Harvard, MIT, and Emerson, Boston is among the best cities to live in if you want to receive a top-notch education. The Boston metro area is also popular for having plenty of literary landmarks. Lastly, Boston is a perfect location for any book nerd, having one of the oldest independent libraries in the U.S.
b). Cambridge: Best for Millenials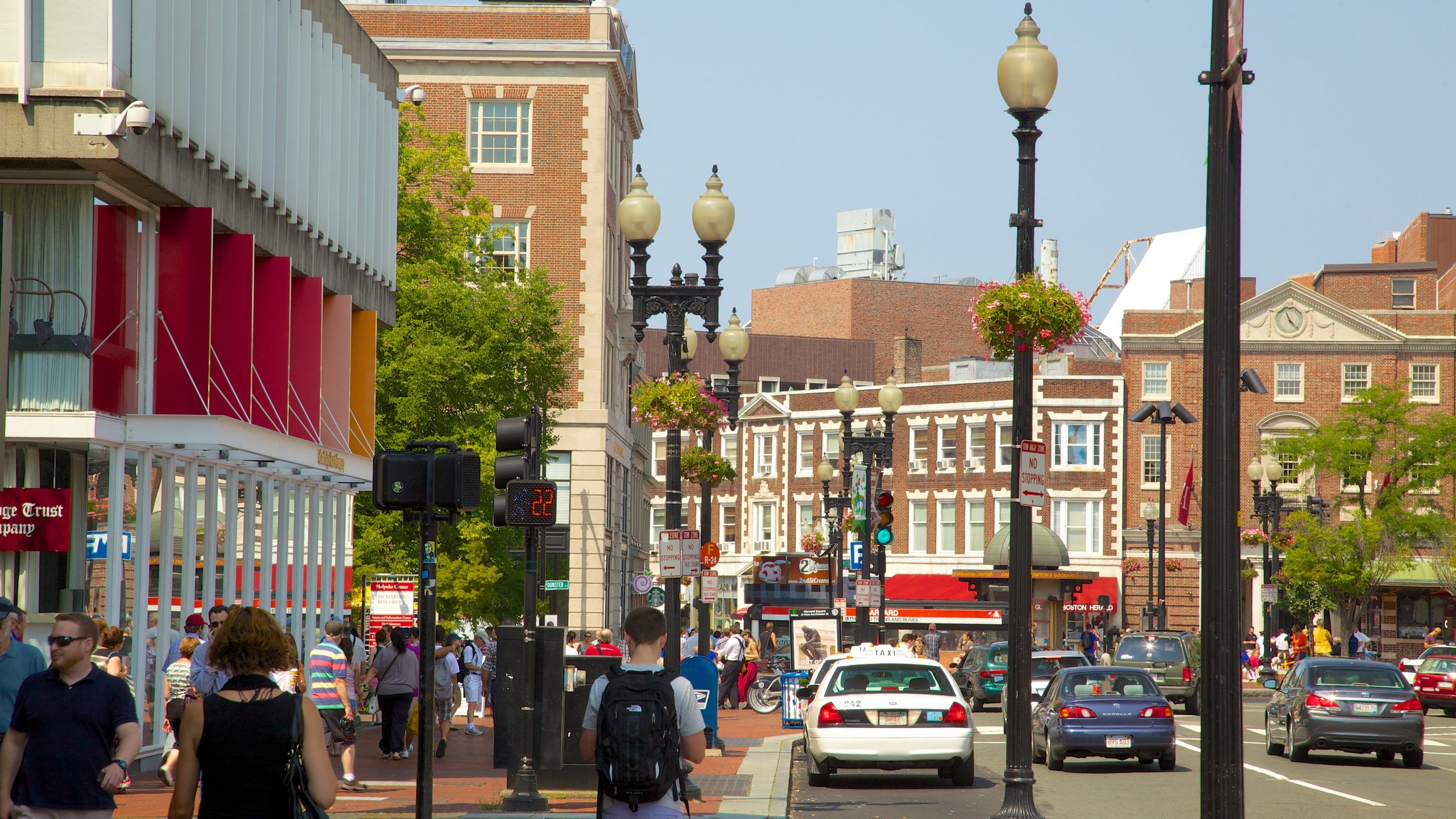 Image Credit: vrbo.com
Cambridge is at the top of the list thanks to its family life and nightlife. This means it comfortably accommodates millennials from 20-something single to 30 and ready for kids.
c). Hopkinton: Best for Safety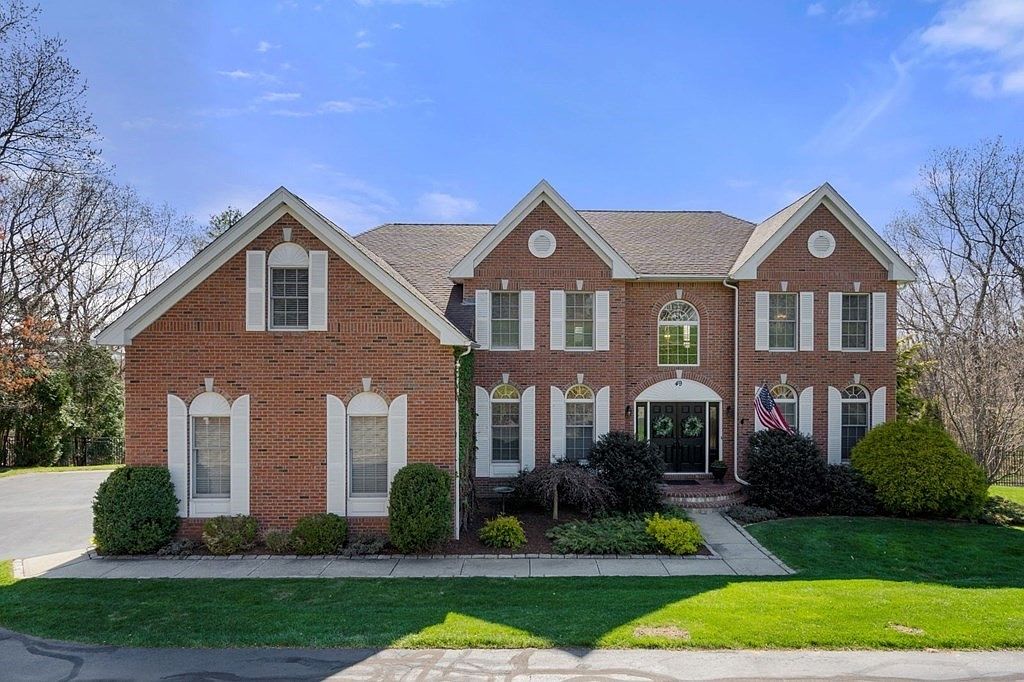 Image Credit: zillow.com
Are you looking to start your new life in a low-crime area? This is one of the best cities in this region for safety. The city ranked as the safest in the U.S. in 2021, with a low crime rate of 0.00 per 1,000 people.
6. Oregon
Image Credit: sofi.com
Oregon is a popular choice of location, and it could be for several reasons, including the popularity of Portlandia, the fact that there is no tax or that it is the state that houses the Carousel Museum and the World's Tallest Barber Pole.
Popular Cities to Move to:
a). Bend: Best for Remote Workers
Image Credit: zumper.com
If you work remotely, this could be one of the best places to live, which has become known as Zoom Town since most remote workers move here. Also, Bend is a popular city for beer lovers' great outdoors and live music city.
b). Portland: Best for Scenic Areas
It is a metro area with a solid art scene and 80 miles of hiking trails. Portland is still comparatively cheap yet remote, giving it plenty of opportunities for interesting personalities. The city ranks among the greenest American cities.
This is remarkable because it is also the largest city in the state. Additionally, Portland connects a variety of lifestyles. Business elites, hippies, sports fans, and outdoor enthusiasts call the city home. Yet, Oregon also enjoys its differences.
7. South Carolina
Baby boomers are now moving to this region thanks to lower living costs in other states, median home prices lower than the national average, and low property taxes.
Charleston: Perfect for the Southern Charm
This City might be the perfect location for you if you are a history lover, thanks to The Preservation Society of Charleston's "Seven to Save" program. Thanks to the colorful Victorian architecture and waterfront promenades, it is also a charming city for a fresh start. The city is also popular for its Southern food.
8. Missouri
Missouri is a wonderful place to call home and offers amenities for everyone. Urban places, rural areas, culture, the outdoors, sports, delicious food, and much more. Everyone obviously couldn't live here and keep the balance of tranquility, chaos, and adventure. But traveling is a different matter.
Kansas City: Best for Affordable Living
If you are looking for a city with an affordable cost of housing, this should be on your list. It also has a strong job market, so even if you are not working at home, it gives you job opportunities. Kansas City is home to leading companies such as Hallmark, H&R Block, and Garmin, with an unemployment rate below 3% as of November 2021.
Factors to Consider When Choosing a Place to Move To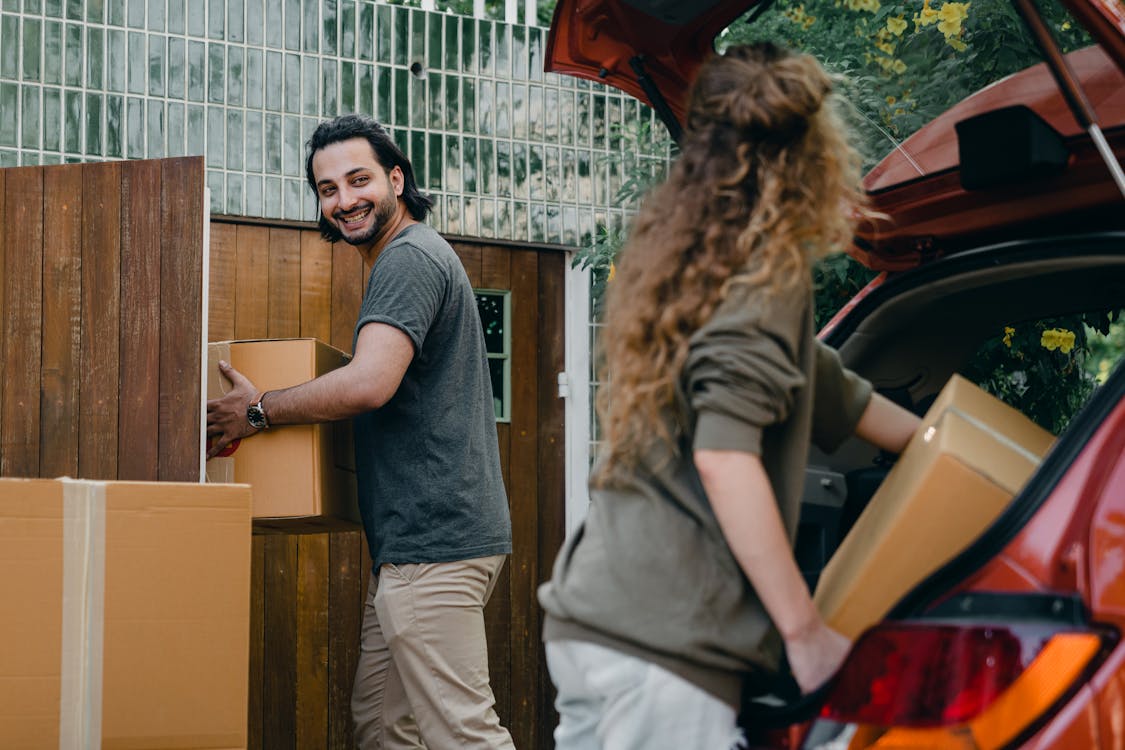 Naturally, moving to a new place involves many considerations, some crucial, and other factors less important. Chances are you already have some locations in mind, but how do you choose the right one?
1. Finances
As much as we are all looking for a low cost of living in a new city or country, it doesn't only include the necessities like transportation, clothing, shelter, and food.
You will also need to be sure you can afford the cost of moving. Some companies are affordable, and some are quite expensive. To avoid drying up your savings when moving, spend some months putting away some money.
2. Employment Opportunities
The job market is a crucial and decisive factor when deciding where to live, but it's not as crucial as it once was. Increasingly, lucrative employment has become location independent, and most digital nomads can work from anywhere. They only need a reliable laptop, a speedy Internet connection, and a serviceable workspace.
However, many people and families still relocate for work-related reasons. The availability of jobs varies by city and state, so it's important to research the job market in different areas.
For instance, you probably need to live in a populous metro area like Boston to be an investment banker. However, if you are an accountant or a teacher, you have better chances of finding a new job wherever you decide to move.
Lastly, income levels are different from one state to another. For example, workers tend to earn more in locations with a high cost of living or where there is the fierce talent competition.
3. Real Estate Value
With real estate values constantly changing, home buyers should understand a new city's real estate market. At a minimum, know the current home prices, the amount of time for sale homes sit on the market, short-term home price trends, and the long-term value trends.
Although you don't intend to purchase a home immediately, it's important to be aware of the cost of real estate to make room for rent in your budget comfortably. When you research the prices before, you can find an affordable place or avoid moving to start a new life where you can't afford it.
4. Crime Rates & Statistics
No one would choose to live in a high-crime area, but this doesn't mean you will find a perfect area where crime never happens. You should use state or municipal resources to check crime statistics in any town, city, or neighborhood you are looking to move to.
Notably, just because an area is safe today doesn't mean it will be safe in the future, but the long-term stability of a neighborhood can be determined by how safe the surroundings are.
5. Education System
If you intend on having kids or already have one or a few, you will want to look at your potential city's education system. You can use many websites to check out the high success rates in a new city and how the city ranks.
However, remember that the cost of a daycare center may increase in your new city, which may affect your general budget. However, for stay-at-home parents, this will not affect them.
6. Climate
For most people, the climate is a crucial factor to consider when looking to start a new life. If you fancy winter sports, go for a location with plenty of them or a location where you have easy access.
However, if you prefer the beach and want a location that allows you to commute easily, then find a location that supports that.
The climate affects more than our hobbies, physical comfort, clothing, and mental health. It also shapes the local economies and also employment and relocation decisions.
7. Culture
You will want to live in the suburbs of a big city if you prefer proximity to music venues, an array of restaurants, professional sports teams, and world-class museums and theaters.
However, suppose you fancy outdoor activities that need proximity to nature or ample space, like camping, trail running, mountain biking, and plenty of property to raise crops and livestock. In that case, you should opt for wide-open spaces.
8. Health Care Facilities
Everyone deserves affordable yet quality health care, which is particularly important for families with young children and people suffering from chronic health conditions. Generally, the major metro areas have more health care options than the thinly populated parts of a country.
9. Commute Time & Public Transportation Options
Although there is an increase in remote work, the explosive suburban and exurban growth continues to increase commute times and the amount of time spent in traffic. Although infrastructure lags exist in most areas, commuting by rail or bus is a common option.
If you prefer a short drive to work, ensure you live in areas where it's easy to get around. However, if you don't want to drive to work every day, ensure the neighborhood you choose has robust public transport that operates when you need it.
10. Taxes
It can be difficult to escape taxes completely, but moving to the right location can trim your general tax burden. Oregon is an example of an area in our list that doesn't charge sales taxes. However, in a state like California, you will probably feel the full impact of the tax.
Luckily, most states provide homestead exemptions or property tax credits to offer homeowners extra tax relief. So if the state you are interested in living in has significantly lower taxes, it will mean a lower cost of living for you and hence a win for you.
Conclusion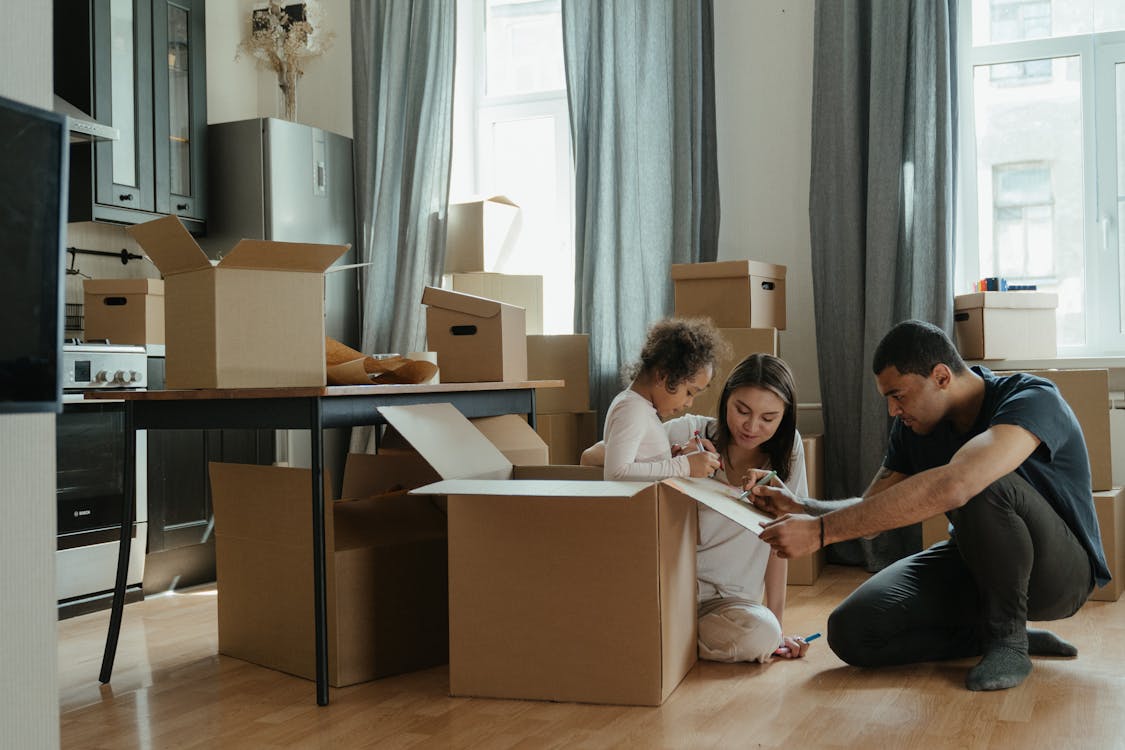 After you consider all the factors and your needs, you will have a clear idea of where you want to move, and the next step will be figuring out how to move. Also, real estate agents are available to ensure you make the right decision to know more about the housing options in a particular location.