Packing Box Calculator for estimates
Packing Tips for Moving In a Hurry
How to Pack for a Move - 5 Packing Tips For Moving in a hurry from expert
While you have to pack so fast, it is undeniable that you would miss something or get lost in your last minute move. And all over moving is always an extra hassle which we all want to avoid. Things get worse when you have to move in a hurry. People get lost about what to do first, and they even mess up in choosing the moving boxes. That is why here is a full step by step checklist for the last minute move. We will mention the key packing tips you should bear in mind. Try to follow the packing tips. We hope that your packing experience will be more pleasant. Happy packing!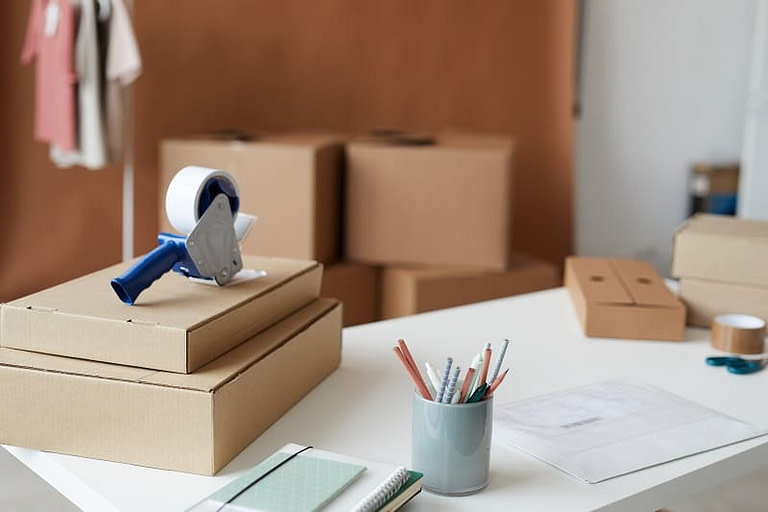 1. Get rid of the things you don't need
One of the secrets of fastpacking is packing the less, which makes sense! We would recommend making three categories, Recycle, Throw, and Donate. It is also a good idea for getting rid of those things you don't need anymore, packing your unnecessary toiletry items and declaring gives peace of mind. Also, now you have to pack fewer items.  After you decide the pile which thing is going where, now you can donate those pieces of stuffs to the local charity, trash those things you don't need anymore, and recycle those possible. This is the first step you could take to make your packing process faster.
2. Put together a moving essentials bag
Like before, prioritizing is very important. You can keep the crucial kinds of stuff aside because these are everyday essential. It includes your medications, important documents, mobile chargers, some set of clothes. It varies from a person to another. You know what your essential day to day uses of the pieces of stuff are. Now take them and pack them into some different moving boxes. It's a must to do because it happens like after you move out, you can't find the important stuff you need right now. That is why we are keeping our essential things in one place.
3. Don't think, Just pack into the moving boxes
Most of the time, in hurry packaging, we mess up things with the fragile items or breakable items. Also, you are in a bit of tension about how to pack all the things properly in the moving boxes. So we lose an amount of time thinking and planning. Rather than doing this, it's just best to start packaging. Don't be worried about keeping the same things together or making a theme for the moving boxes.
Just pack! A tip here, you could wrap your breakable items with your clothes. Don't go to do segmentation here. Just put up your clothes on a bag the way they are already. You can organize those items later. Try to manage some packing materials such as some packing paper and learn about some special wrapping method like bubble wrap.

4. Leave some tasks to the movers
The best thing about local movers is they are professional movers. They know everything about long distance moving, the packing supplies and individual packing tapes. They have their strategy to pack items and shift those things from place to place. So if you are moving and don't have enough time for packing, it's okay to leave some movers' tasks.
Think about it because you are just paying a little bit for the extra packing charge at the end of the day for your entire packing process. But you can feel relaxed enough because your things are going to be on an expert hand. So don't hesitate to leave some easy tasks for the movers. Contact us and get a free estimate.
5. Importance of clean window
Wherever you are moving, it is vital to leave the place clean, and also where you are moving, make sure that the area is also clean. In speaking of cleaning, we meant a lot of things. Cleaning your kitchen, carpet, window, etc. In speaking of window cleaning, there is the best company we can easily recommend window cleaning Las Vegas.
They are well known for their professional services at a reasonable price. So if you want to get a great impression, don't forget to clean your windows from them. Back to cleaning, if a place is not clean enough, you would always feel suffocated. It's also a hygiene issue. Dirt could get lots of diseases in your home, not only that a not cleaned house gives a wrong impression about you to the neighbors. And if you are moving somewhere and starting new, why not start clean! If you have read the full article about packing tips for moving in a hurry you are good to go to begin your packing.
So these are the 5 packing tips for moving in a hurry you should bear in mind . Our final advice is to have patience and try to pack those necessary things first. If you need professional movers in Bend Oregon for extra hand feel free to contact us anytime. Just follow up on the area and take a glance at all of your belongings to make sure you are completely safe and sound for your moving.